10 Mar 2022
Behind The Brand | Avalana Designs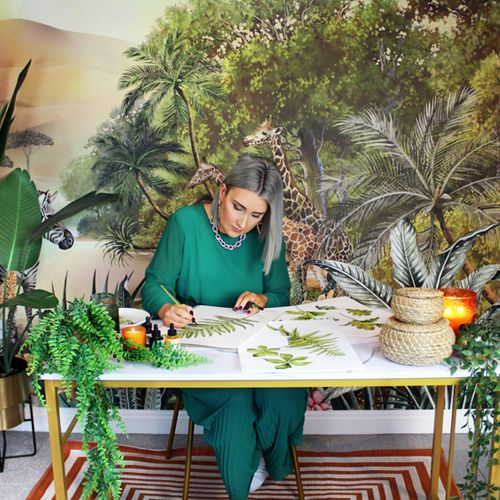 Can you give an introduction to who you are and who/what your brand is and how long your brand has been around for?
I'm a textile designer and artist who has more than 10 years' experience in the wallpaper and textile industry. Studying Printed Textile Design at Duncan of Jordanstone College of Art, I designed for a wealth of high street brands including Graham and Brown, John Lewis, Next and M&S. I launched Avalana in 2019 to bring to life my vision for luxurious home interiors inspired by nature, folklore and travel and haven't looked back since. My designs have featured in many famous homes and became the cornerstone to Siobhan Murphy's style on the BBC's Interior Design Masters. I actually launched Avalana Design at Top Drawer January 2019 and it was my first and only show, so it was very exciting to be back to exhibit now 3 years on!
How did you start your brand?
I started Avalana Design to get back into painting & creating my own original artwork. I was seeking creative freedom. After spending around a decade in industry I was missing the balance of creating artwork from my own paintings and having the freedom to create from my own design briefs rather than following specific trends supplied by buyers.
I designed for some big retailers on a freelance basis while I built up my own brand. This gave me the assurance that I could earn income whilst also focusing on where I wanted to take my brand in the future. It has been such a learning process and is as much about the end product and happy customers as it is about the overall running of the business. It has been quite the journey but I couldn't be prouder of what I have achieved and 2022 is set to be my biggest year yet. I love what I do everyday and was excited to showcase my designs to attendees at Top Drawer.
What's been your biggest highlight whilst creating your brand? Why is it you love what you do?
My biggest highlight has to be seeing my designs on television when they were used on multiple episodes of The BBC's Interior Design Masters in 2021 and became the cornerstone of some of the themes. I also really enjoy seeing my artwork come to life in client's homes, whether that's on fabric, walls, beds and more recently luxury kimonos.
Knowing what you do now, what advice would you give to yourself when you were first starting out?
I would definitely tell myself not to worry as much and keep the faith. It is easy at the beginning to get disheartened when things don't seem to be working or moving too slowly. For me, one of my goals was to have time to create artwork and designs that I was passionate about and that's what kept me going. The reaction I have received from my network on social media has also been such an inviting source for my motivation to keep going!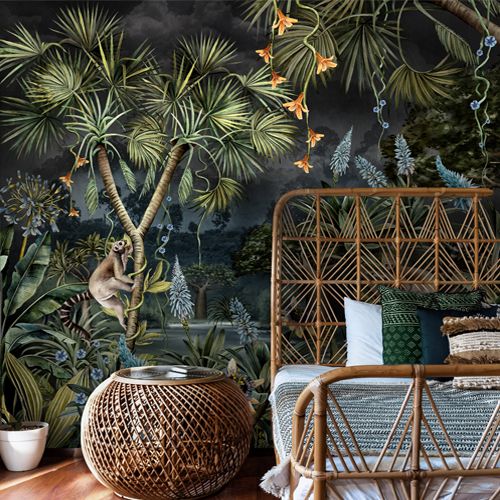 Can you tell us about your new collections/ranges that you launched at Top Drawer?
I showcased my Orient & African collections at the show alongside newly launched products such as Wallpaper murals, Cushions, Bedding and Kimonos.
Any personal favourites from your new collection?
I love all my designs but I must say I love my Savanna Sunrise mural - I have this in my office and the blush tones are so uplifting and warming. My house if full of my own artworks and so it is really hard to pick a true favourite!
How did Top Drawer go for your brand? What was your highlight?
It was great to be out and about again and meeting people again. There is nothing quote like showcasing your products in person! There were a good few highlights. I got to meet a mixture of well established interior designers, shop owners and big retailers. I am hoping the leads I have acquired now come into fruition!