24 Sep 2020
BEHIND THE BRAND Ask Mummy & Daddy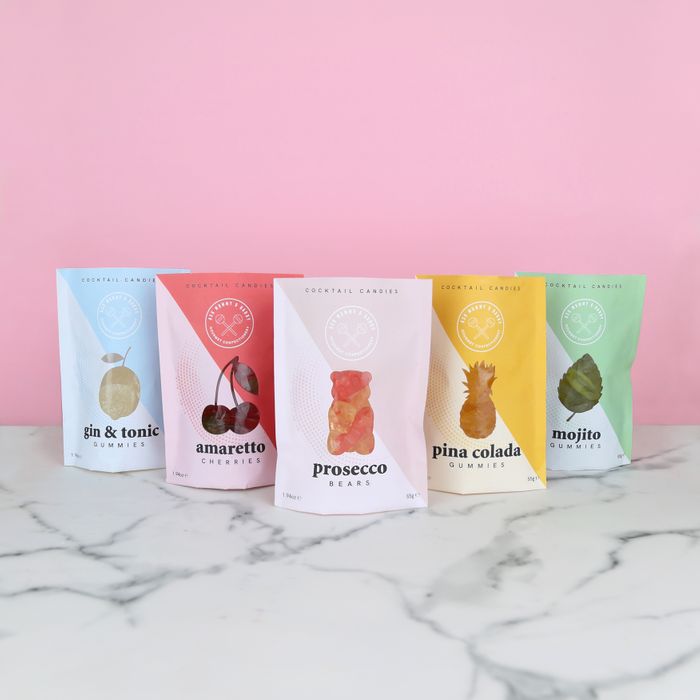 With a variety of exciting sweet treats in their range, including a 24k gold leaf gummy bear, Ask Mummy & Daddy has become a firm favourite for the likes of Selfridges and the Beckhams. We asked their founder, Kane Dowell, a few questions to learn how this delectable confectionery brand came to be.

For those not familiar with your brand, who are you and what sets you apart?
We are Ask Mummy & Daddy, a gourmet confectionery company, and I'm Kane Dowell, founder of the brand, which I started from my bedroom about 4 years ago. Ask Mummy & Daddy is a growing gifting company set up to bring sweet treats to everyone in every season, so whether that's thinking of a gift or saying thank you, we have it covered!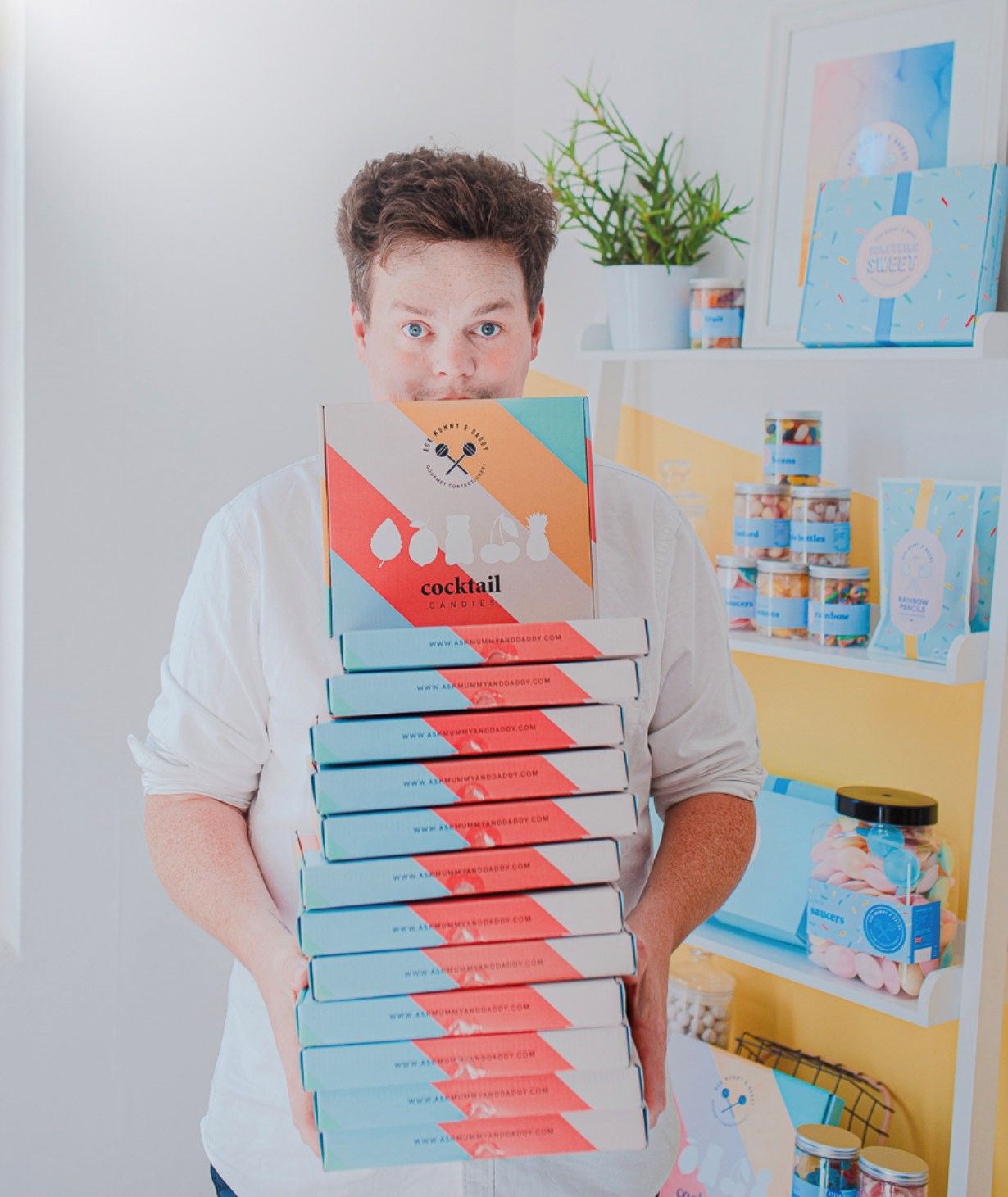 What inspired the start of Ask Mummy & Daddy?
I left school at 15 without any GCSE's, have dyslexia and was in over £20k worth of debt, but as soon as that was behind me I concentrated on creating something that was for me and my future, so it was a personal thing I wanted to do, but I always knew I wanted it to be within food.
My background is working at the likes of Cath Kidston and Biscuiteers, both of who were very small but growing when I worked there, so it was brilliant leaving my mark on the companies before going to do my own thing.
What's been the biggest brand highlight so far?
We have had many highs in the business, like the 1st ever order from Selfridges, which was special, and then recently we just had a huge order from the Middle East in Kuwait!

What's your design process like? how do you bring each new product to life?
My business partner and friend Scott looks after all our creative in the business, from designing packaging for everywhere we sell, to designing posters and brochures for all the events we do. He has to take huge credit for that because daily I'm asking him to design me this and design me that, so I'm sure that's hard enough!
We sit down, brainstorm and come up with all the ideas and the bring them to life.
Our new gift boxes which launch next month are just beautiful and seeing over 2,000 arrive on your website completely designed and finished is an amazing feeling.

Where do you turn for product inspiration?
I would say shopping, social media and also I have been fortunate enough to travel around the world a lot, where I have always kept my eyes open for things I like. There are some amazing things out there, but also a lot of rubbish.

What is it you love most about what you do?
Yes, seeing the business grow is amazing—like a few weeks ago, we did a range for 500 next stores across the UK—but what I love is being responsible for my brand that I created. I also love being in a team that I have formed myself, knowing their strengths, weaknesses as we all have them, but also helping them grow. I have Daisy who looks after all our admin, from invoicing, delivery notes, working at events, making the best cups of tea, but she has been with us for nearly a year now and seeing her grow, become more confident and take on more responsibility I have loved, because I care about the people that I surround myself with and want them to become whatever they want—as long as it's not a competitor of, course (haha).

What's next for Ask Mummy & Daddy?
What's next for the brand is we are focusing on our entire e-commerce website, so we are investing a lot into it, but also growing everything else like our marketing and social strategy.
On top of this we are always working on our range, the product itself, and other ways to bring our customers a very straight forward experience when shopping with us.