09 Feb 2022
Behind The Brand | Amaura London
Can you give an introduction to who you are and who/what your brand is and how long your brand has been around for? Is this your first Top Drawer?
I'm Sejal, founder of Amaura London, mother of two amazing boys and wife to Mr A!
Amaura London is an independent British luxury home fragrance brand I launched in November 2020 during lockdown. We are known for eco-friendly, sustainably made home fragrances, filled with mood-boosting scents made with essential oils to enhance your emotional wellbeing.
Our unique candle vessels are made from recycled metallics that are hand-spun using pure brass, pure copper and brushed stainless steel, which provides stunning accents in any home interior.
All of our candles are hand-poured in the UK using sustainably sourced coconut and rapeseed wax and we only use cotton braided lead-free wicks, which provides a slow, clean burn without harmful carbon or soot. No paraffin, parabens or animal testing.
The eight scents are also available in eco-luxury reed diffusers, made using a sustainable and renewable base.
Key for me whilst developing the products was sustainability. From biodegradable packaging labels to scent tester cards made from recycled t-shirts, there was no compromise and this is deeply embedded into our brands core values.
This will be the first time we are exhibiting at Top Drawer.
How did you start your brand?
Having worked in retail marketing for over 20 years, my life unexpectedly changed 8 years ago when my mum suffered a life-changing stroke. Her stroke changed my entire outlook on life and I made a massive decision to take a career break to support my family.
I was suffering from anxiety but I wasn't keen on turning to prescription medication. So to help me cope with my symptoms, I decided to make some big lifestyle and mindset changes; from practising meditation and training regularly, to making considered choices on household and self care products. I made sure that wellness & mental health became a priority in my life and now it is just a part of who I am.
My ambition didn't stop there, I knew this wasn't the end of my journey but the beginning of it. As I found aromatherapy helped me manage my anxiety and I love burning candles around my home to help me to relax. However, I discovered the toxins in many cheap home fragrance brands could harm your health and I was shocked to discover that. I studied aromatherapy and after extensively researching and testing different combinations I decided I wanted to develop my own luxury, clean, ethically sourced candles.
What's been your biggest highlight whilst creating your brand? Why is it you love what you do?
There have been a few highlights.
I am thrilled to have had endorsements from celebrities in the wellbeing arena like Lisa Snowdon and Saria Khan. More recently we are thrilled to have been featured in Marie Claire's 'Best Luxury Scented Candles' feature in October 2021 and being nominated as a finalist for a prestigious She Award.
My brand is listed on Wolf & Badger and I have also just made my debut on a national home shopping TV channel.
In October this year, I was able to showcase the range at our first retail experience with John Lewis where we were invited to hold a pop up shop during their sustainability week, in their flagship store, Oxford Street, making more sales than some of their stocked leading brands.
In December this year we have been selected as a gifting partner at the Capital FM Jingle Bell Ball.
One of my biggest highlights is actually the feedback I get from my customers – one in particular stands out. I sometimes hand delivery orders to local customers. One particular lady showed me where she uses her candle every evening in memory of her late husband that passed away from cancer. She said it helps her feel grounded and lifts her mood. That really was a moment I felt proud of what I had created.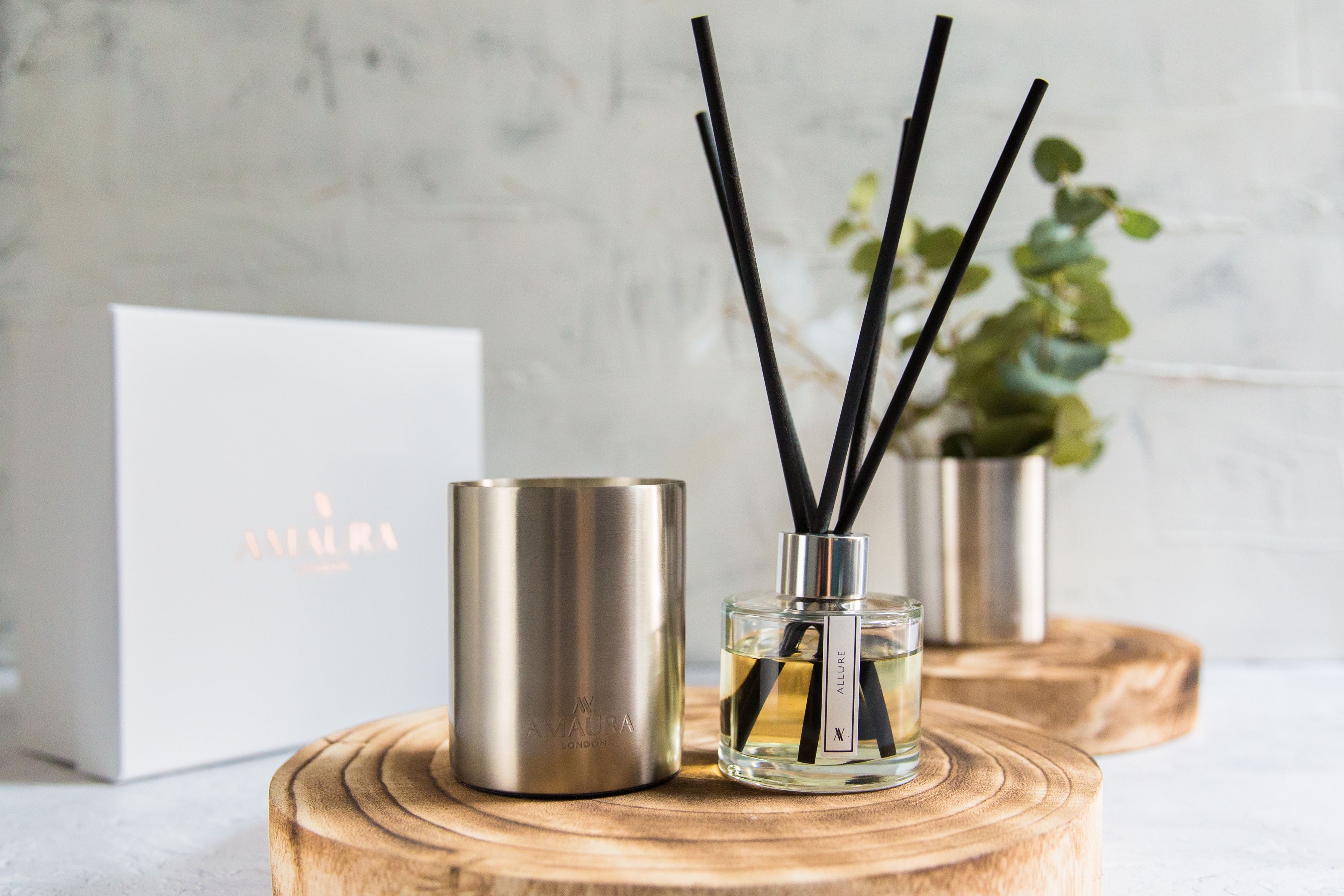 Knowing what you do now, what advice would you give to yourself when you were first starting out?
Know your numbers. Understanding every cost involved to ensure you set the right and realistic RRP for your product is key. When I started I didn't really understand all my hidden costs and also what retailers would be expecting in terms of margins. My RRP was too low and I was paying too much for elements of my product. I have been working with a retail coach to make changes to elements and she has helped me to really understand my numbers.
Investing in a retail coach is defiantly one of the best decisions I made.
Can you tell us about your new collections/ranges that you'll be launching at Top Drawer?
We will be launching our show exclusive new smaller 280g candle, with a burn time of 45-50 hours, which will be retailing at £55. This will be exclusive to wholesale customers and will to be launched until Autumn on our website.
Along with this we have revamped the packaging to make this a much more interesting and immersive experience for customers. We will be sharing our best selling, limited edition Christmas scent, Spiced Orange & Cinnamon. An extremely popular scent during the Winter season.
Any personal favorites from your new collection?
The whole range provides mood-boosting benefits and has been created with essential oil blends and I have many favourites depending on my mood. However my personal favourite is the Tranquillity scent which is Frankincense, Patchouli & Warm Amber. It's really relaxing and uplifting, and fills the whole room up with tranquil vibes. It is one of my best sellers.