03 Dec 2018
BEHIND THE BRAND | MR. Presents MAHI Leather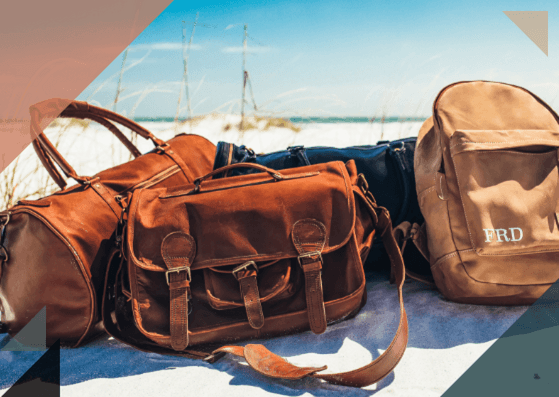 Get Behind The Brand MAHI Leather...
We'll be talking to MAHI Leather who create beautifully hand crafted eco leather goods and deliver responsible commerce.
Tell us about your brand…
MAHI Leather is an eco-aware handmade leather luggage and accessories brand. Our collection is a fusion of Eastern craftsmanship and Western designs to create timeless full grain leather bags. Our design and customer service team is based in the picturesque town of Stamford, UK, whilst our bags are handmade to order and shipped directly from our family run workshop in Kanpur, India.
Our made-to-order business model ensures that energy consumption and wastage are kept to a minimum. It also allows us to offer a personalisation option to our customers, with many opting for embroidered initials on our designs. We donate $1.50 from every bag to our partner charity FRANK Water.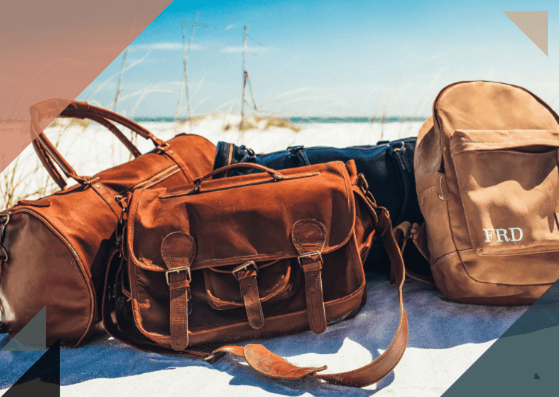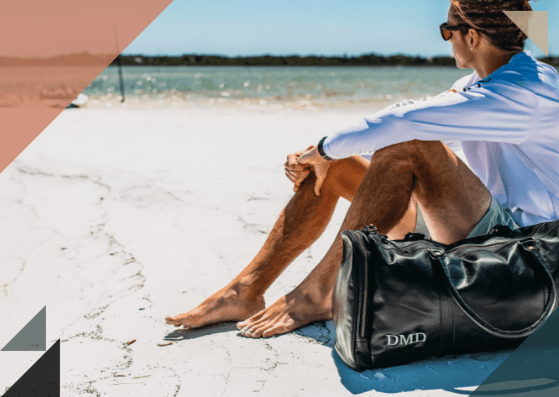 ---
What are your top products this year/set for 2019?
Our collection is always led by our three bestselling products: the Classic Duffle, Classic Backpack, and our Columbus Holdall. These are by far our most popular bags, particularly made in our Vintage Brown leather, and we see this as something that will continue to grow with time.
Could you tell us about your latest collections/ranges?
Our latest collections have focused on simple designs with a timeless touch. Our Vintage Brown, traditional tan leather, is our most popular choice - it really shows off the grain of the leather beautifully.
Any big trends you've spotted for 2019/2020?
I think the way people view and wear bags is changing, think about the craze of bumbags this year, which in turn birthed the belt bag. I think innovation is something that is coming through in a lot of trends, especially with Virgil Abloh's increasing popularity in the fashion world - just look at his menswear collection for Louis Vuitton!
I also think that ethical and responsible fashion is finally being given its place in the spotlight; fashion houses are now pushing for more sustainability in their work processes at the request of the masses whose priorities and values how now shifted when it comes to trends, ecology and fast fashion. This is something we're big supporters of as we try to be eco-aware in every aspect of our company.
At MAHI, we love timeless designs made with durable materials that will outlive seasonal trends. The leather we use is a by-product of meat and dairy farming in India and is tanned using chromium-free vegetables dye produced in Germany under strict EU regulation. Even the flyers that accompany our orders are made with recycled paper and of course we donate a portion of our sales to FRANK Water charity.
What makes your company stand out from the rest?
I think our commitment to supporting clean water causes certainly differentiates us from other leather companies. MAHI is named after the Mahi River in India, and our logo features the coordinates of this river alongside a water droplet. So from the very beginning, we wanted to create a brand that gives back and ultimately makes a difference. So far, we've donated enough money to provide 2.84 million people with the necessary materials to test their water quality, hugely reducing their risk of contracting water related diseases.
In addition to our charity work, our handmade model is certainly one of our unique selling points. As well as offering a personalised and bespoke service to our customers, it also allows us to get new designs out quickly and reduce the costs associated with stockpiling. It's these savings which help to keep our prices affordable without compromising on the quality.

Make sure you check out Mahi Leather at MR. in January 13- 15 January 2019