21 Dec 2022
Behind The Brand: Tom's Studio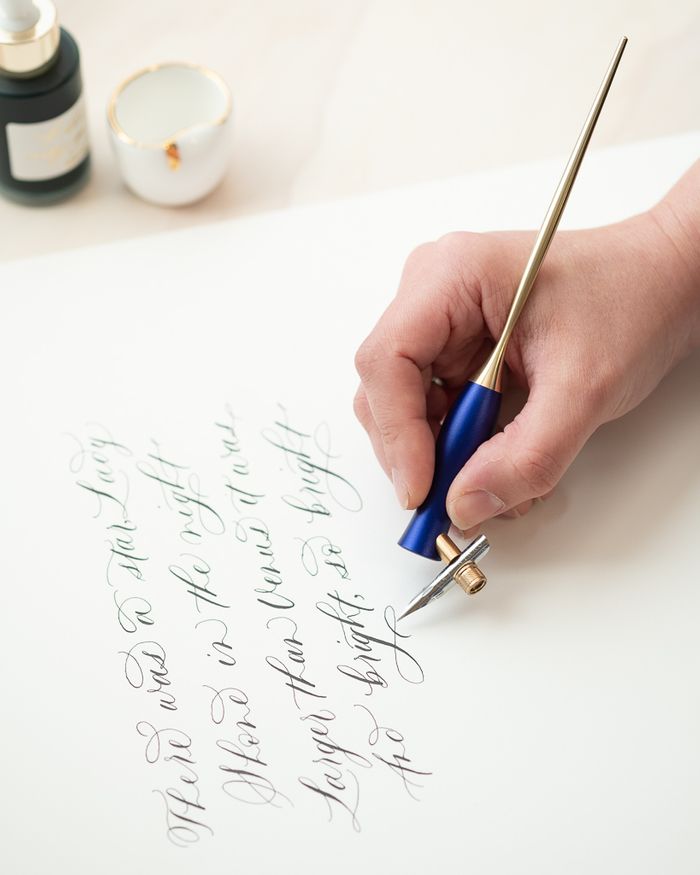 What inspired you to start your business/brand?
The idea for Tom's Studio came from watching my wife Gemma use a plastic mass-produced calligraphy pen which I felt didn't match the quality of her beautiful work. With my background in furniture and product design I decided to make her a better pen that she would love using every day.
She loved the pen and I posted a picture on Instagram and folks started to order them. 6 years later and Tom's Studio is loved by calligraphers and creatives alike all over the world.
What are your brand's values?
It's our mission to empower folks to pursue their goals, personal wellbeing and creativity. Whilst leaving the planet better than we found it. We have an amazing following of professional artists and newbies alike. We want to champion peoples creativity whether they've been practicing for years or are just starting out.
What is your biggest motivation?
Since I was a wee lad, I've been making, creating and designing. It's my happy place! I know I'm not alone too. So many of my customers set aside time to work on their passions and pursuits, whether thats calligraphy, illustration, writing or just doodling for fun. It's my mission to make the best tools for folks to pursue their goals, personal well-being and creativity.
With 1.6 billion pens being sent to landfill each year it also became immediately apparent that many of the tools that were most commonly used for creative pursuits were single-use. Think fineliners or even the refills that most pens have. It's incredibly important to me to offer products that last a lifetime with no single use components.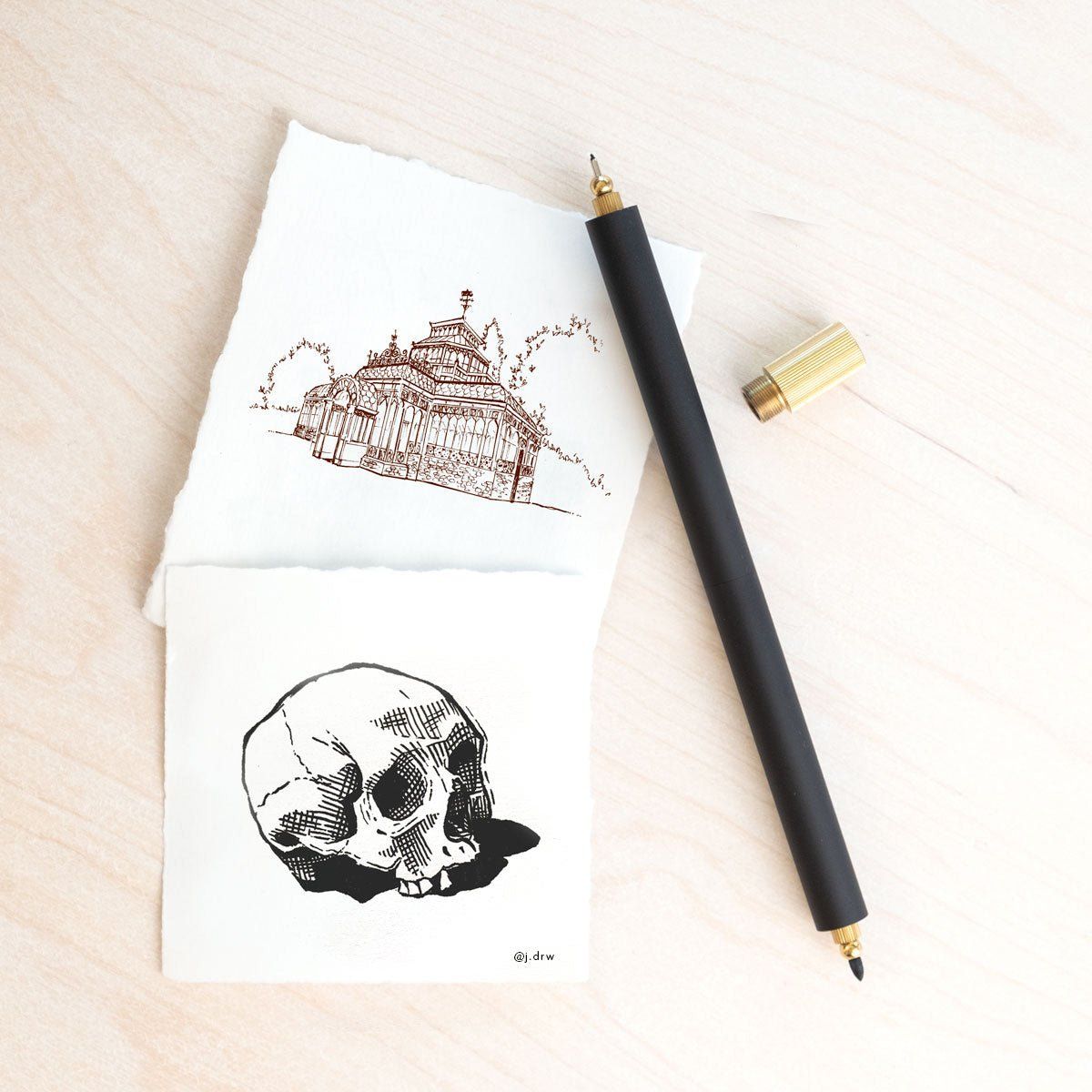 Where did the inspiration for your product(s) come from?
I'm pretty obsessed with design history and Japanese culture. So there are a lot of underlying design decisions that have been influenced by this. I always start a design with this fantastic quote from William Morris' in mind:
'Have nothing in your houses that you do not know to be beautiful or believe to be useful' - William Morris.
What has been a highlight whilst creating and building your brand?
I was invited to exhibit at Chelsea Flower Show. It was an incredible experience, I designed and handmade a range of fountain pens made from the beautiful native British timber, I even made one from a piece of Hazel from Florence Nightingale's garden in Hampshire. Joanna Lumbley even visited the stand and gave us a glowing review. That made my day!
What advice would you give to business owners, creators, designers and brand owners just starting out?
Great question, I think it's 3 things:
Make sure there is a genuine problem that you're trying to solve.
Make sure you're nerdily passionate about solving it.
And be prepared for the long haul and enjoy the journey along the way.
At the Spring/Summer edition of Top Drawer, will you be launching any new collections and if so, can you give us a sneak peek?
Sure, we will be launching a new pocket pen that allows you to ditch any single use plastic refills or cartridges and refill the pen yourself with a variety of beautiful ink colours.
What is your personal favourite from your new collection?
The pocket pen is great, it's refillable, easy to travel with despite extending into a full size pen and has a variety of amazing nib types.
If applicable, how do you operate your brand sustainably?
As a designer, it's important to produce products that are not adding to the problem. The best solution I've found it so make products that last a lifetime using the best materials.
We use amazingly hard wearing machined aluminium, steel or brass to make our products, these age beautifully too. It's a cliche but my hope is that their owners will pass on their Tom's Studio tools to their grandchildren..
Visit Tom at his stand at Top Drawer in the Greetings & Stationery sector - stand O29