13 Jan 2023
Behind The Brand: Sister Paper Co.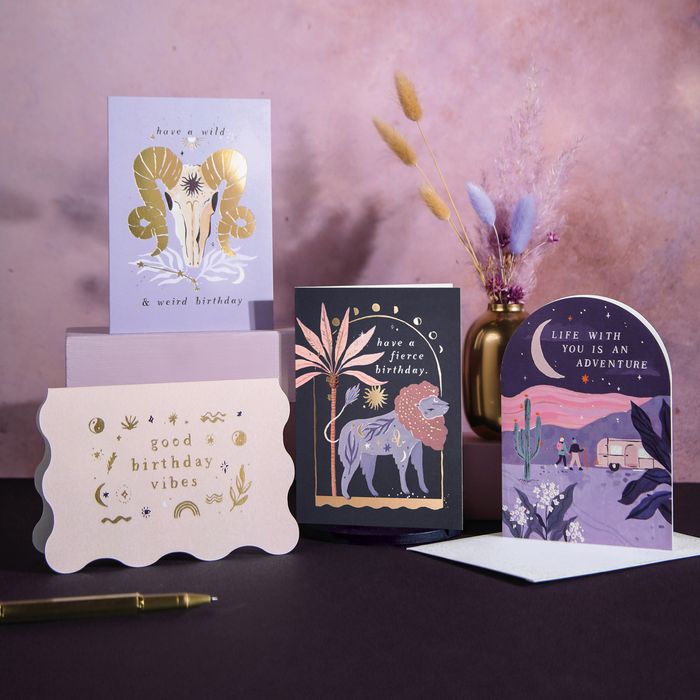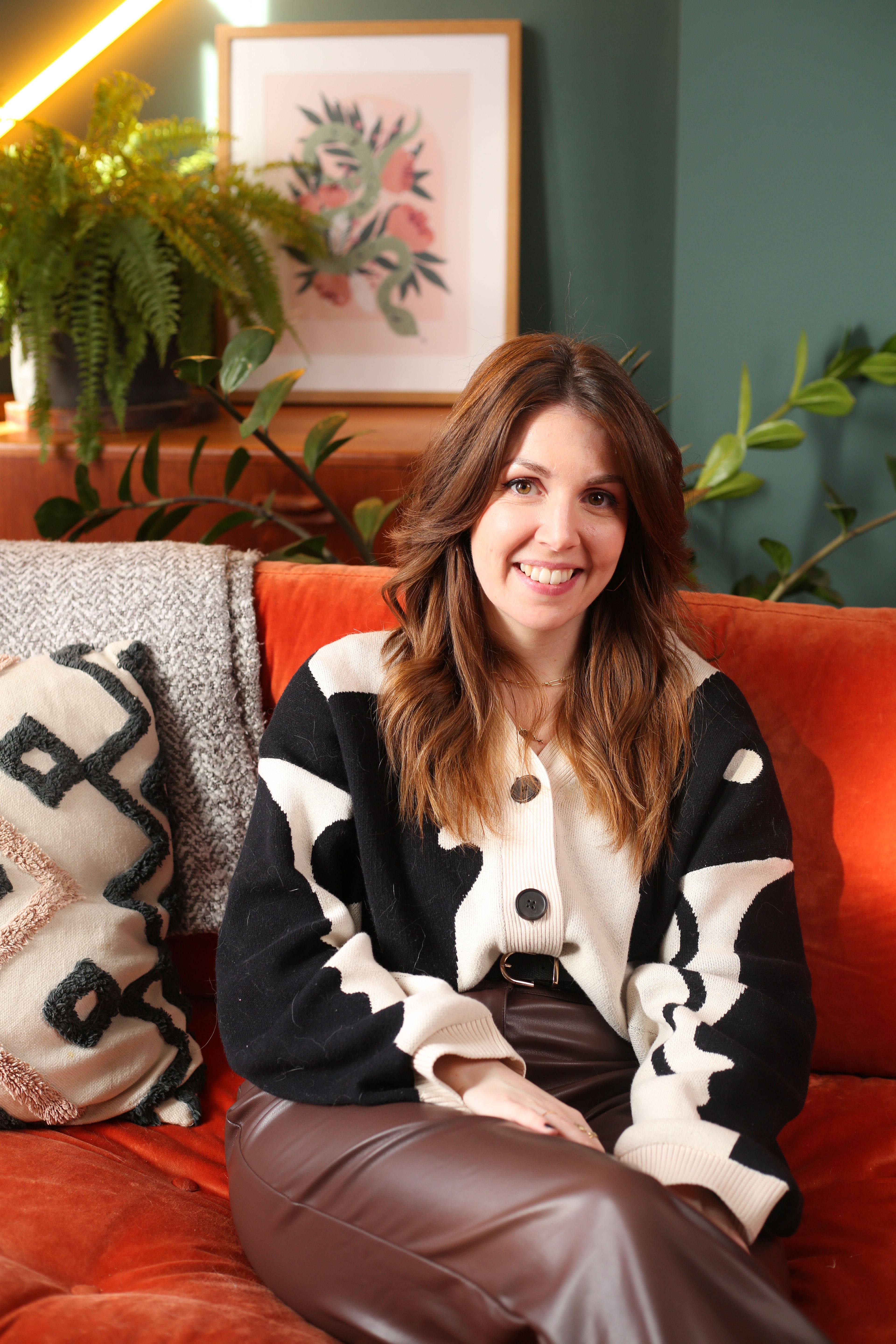 What are your brand's values?
Sister Paper Co. is dedicated to representation, whether you're sending a card to a passionate feminist, a best friend or you're manifesting good vibes for a special occasion - I value everyone being able to find a part of themselves on one of my greeting cards.

FEMALE FOUNDED
Sister Paper Co. is a proudly female owned and operated small business. My brand was built from the heart with kindness and empathy.

UNIQUE
I create one-of-a-kind illustrations, all painted by hand for a magical, unique touch. My paper products are full of creativity and curiosity.

EMPOWERING
I create products to celebrate diverse stories and unique friendships. My cards empower meaningful, real-world connections.

Where did the inspiration for your product(s) come from?
I'm inspired to create products that empower strong female friendships, foster genuine connections and help my customers share their own personal stories.

At the Spring/Summer edition of Top Drawer, will you be launching any new collections and if so, can you give us a sneak peek?
Yes! I'm launching two brand new greeting card collections; Zodiac and Cosmique. New for 2023, the Zodiac collection of greeting cards is full of modern mysticism, drawing inspiration from the sun, moon and stars, mixing classic constellations and astrological symbology with the latest design trends. Created from my original, hand-painted artwork, a different star sign inspires the illustration for each card. The collection is painted in a muted colour palette of moody indigo, muted amethyst, and neutral tones. The new Cosmique collection of landscape greeting cards feature trend-led wavy shape cut edges exclusive to Sister Paper Co. All my designs begin their life as a sketch, hand-painted illustration or inked artwork. Each card is a different colour from a dreamy, pastel rainbow colour palette and finished with
luxe stamped gold foil. Sister Paper Co.'s newest collections are the most intricately illustrated yet, and the new Zodiac and Cosmique card collections are both finished with a shimmer of gold foil, adding sparkle while remaining recyclable.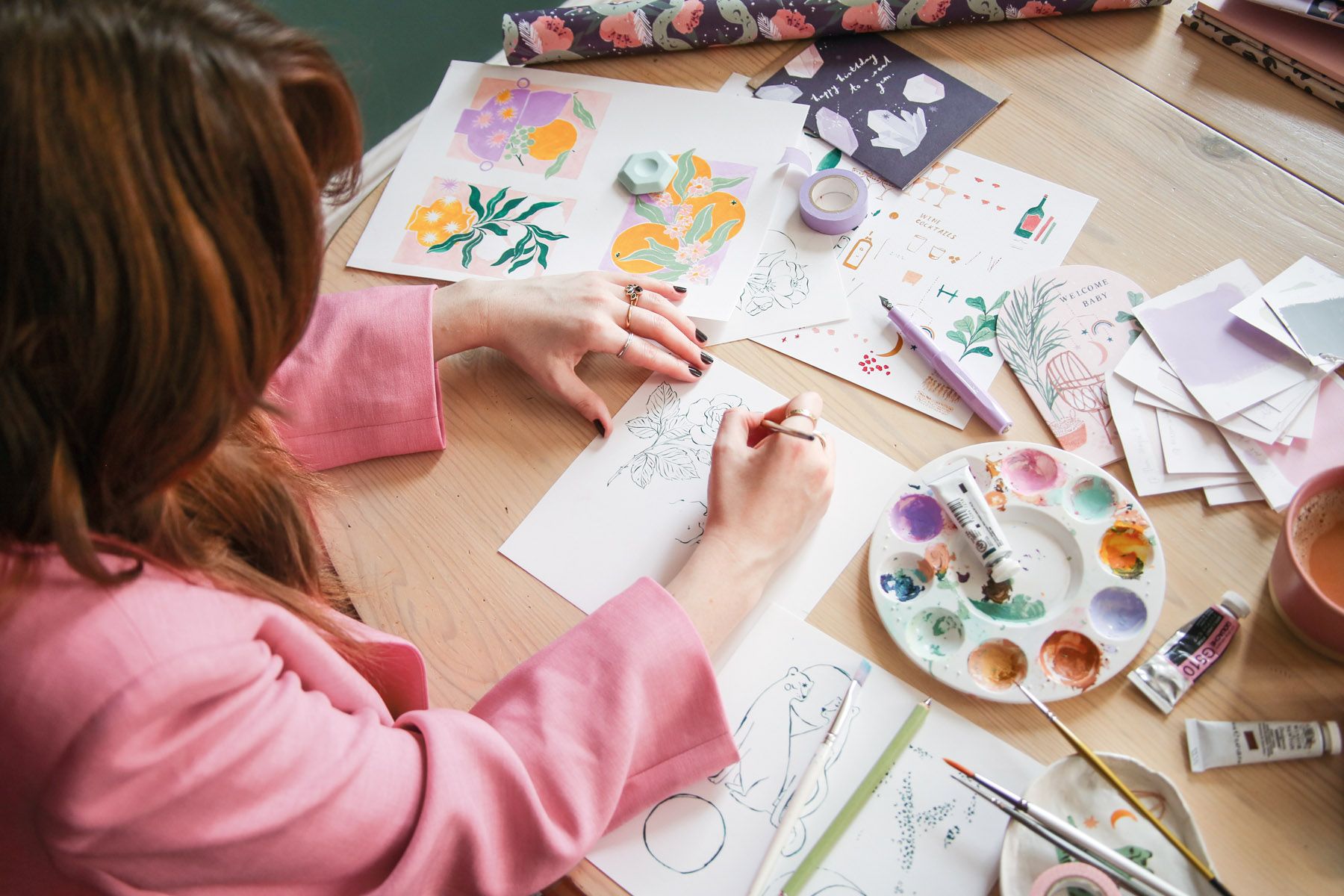 What is your personal favourite from your new collection?
My personal favourites have got to include the Zodiac fierce birthday card that features a blue illustrated lion, as a Leo I'd love to receive this card. I also love the new You Make Me Smile card from the Cosmique collection - the mixture of the sweet pastel yellow background and the wonky smiley faces that make me want to send this to everyone!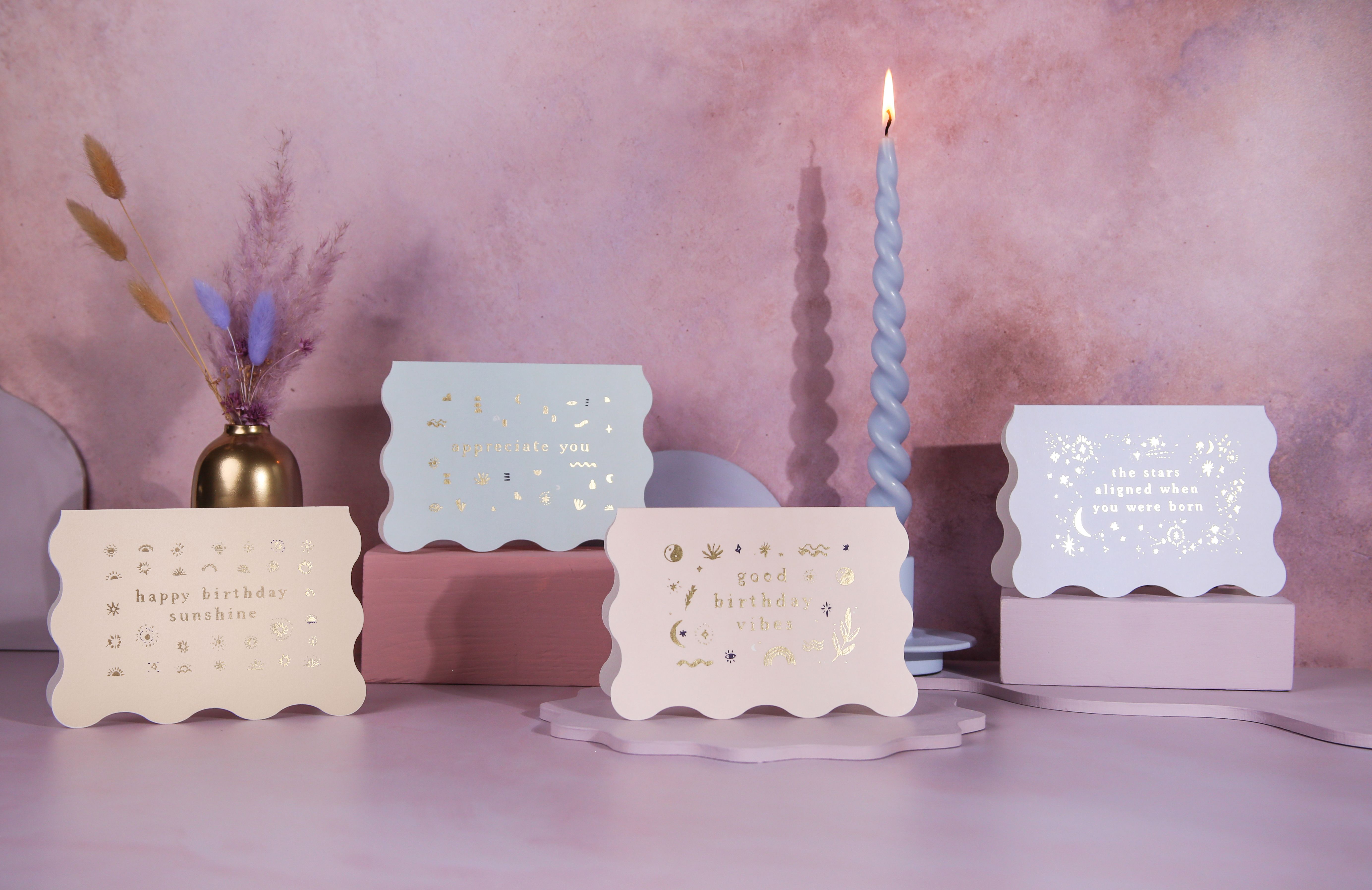 How do you operate your brand sustainably?
I value sustainability and minimising the impact my products make on the environment. All my products are created in small batches here in the U.K.

Sustainable Papers
I'm committed to only using paper from FSC-certified sustainable forests, this includes the luxury G.F Smith greeting card papers and greeting card envelopes. All Sister Paper Co. packaging and products are recyclable in curb-side recycling and are compostable. Unlike most gift wrap, Sister Paper Co. wrapping papers are also compostable and recyclable in curb-side recycling. Where the products are finished with shimmering foils, they remain recyclable as the boards and papers are repulpable. The manufacturing partner for Sister Paper Co. foils is the first foil company to be certified as ZeroFoil2Landfill compliant.

Vegan Friendly
All boards, packaging and foils contain no animal ingredients or animal by-products, no known animal-derived GMOs or genes in the manufacturing process, and haven't been tested on animals.

Renewable Power
My studio is powered by energy from renewable sources.

Packaged with Care
My greeting cards are offered packaging-free, if packaging is required in store they're wrapped in clear, compostable Nativia film. For orders heading to my bricks-and-mortar stockists we ship in second-use packaging, reusing packaging and packing paper wherever possible. We always seal our boxes with recyclable, compostable paper tape and protect products using paper bubble wrap.
Visit Emma at her stand Q60