24 Aug 2023
Behind the Brand: I am Roxanne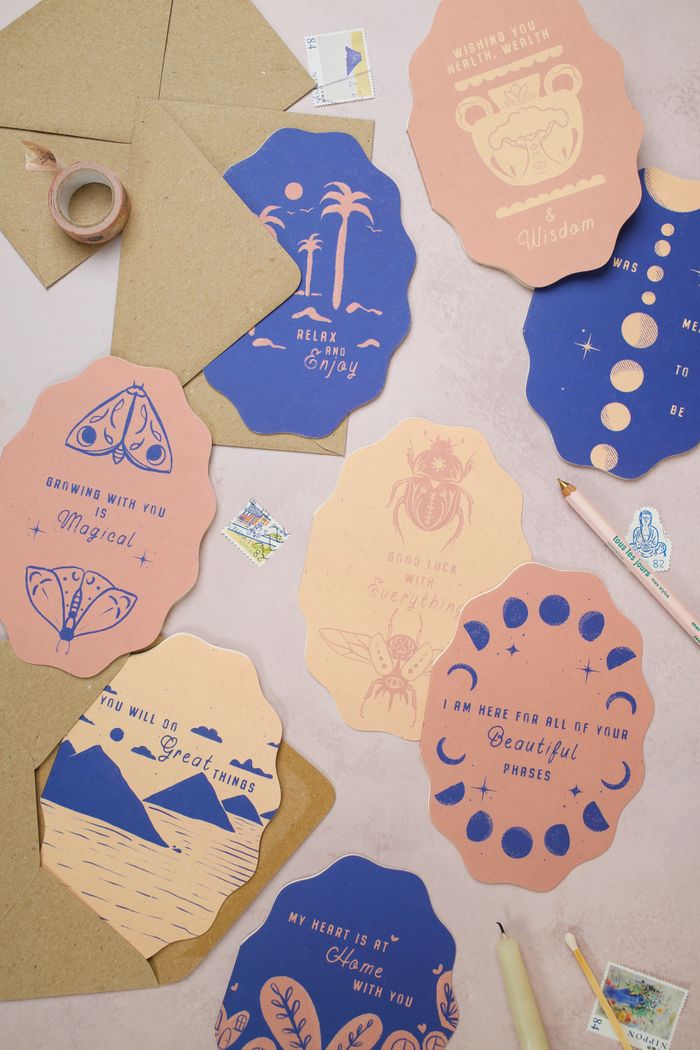 Uncover the artistry of I am Roxanne's beautiful hand-painted designs. These gorgeous greeting cards and their uplifting messaging will put a smile on the face of anyone you give these cards to! 
What inspired you to start your business/brand?
I have always had a fascination for paper and illustration. Since I was a child, I would collect greeting cards with designs I liked, paper cuttings from magazines of illustrations and snap photos of colour palettes I see in everyday life such as buildings, landscape, doors and movies. I craved a creative life, and I knew I could not thrive in a mundane 9-5. I had a lot of self-doubt in the beginning, and I put off starting the business for years. When I got pregnant with my daughter Ava in 2018, I realised I wanted her to one day follow her dreams, so I decided to follow mine.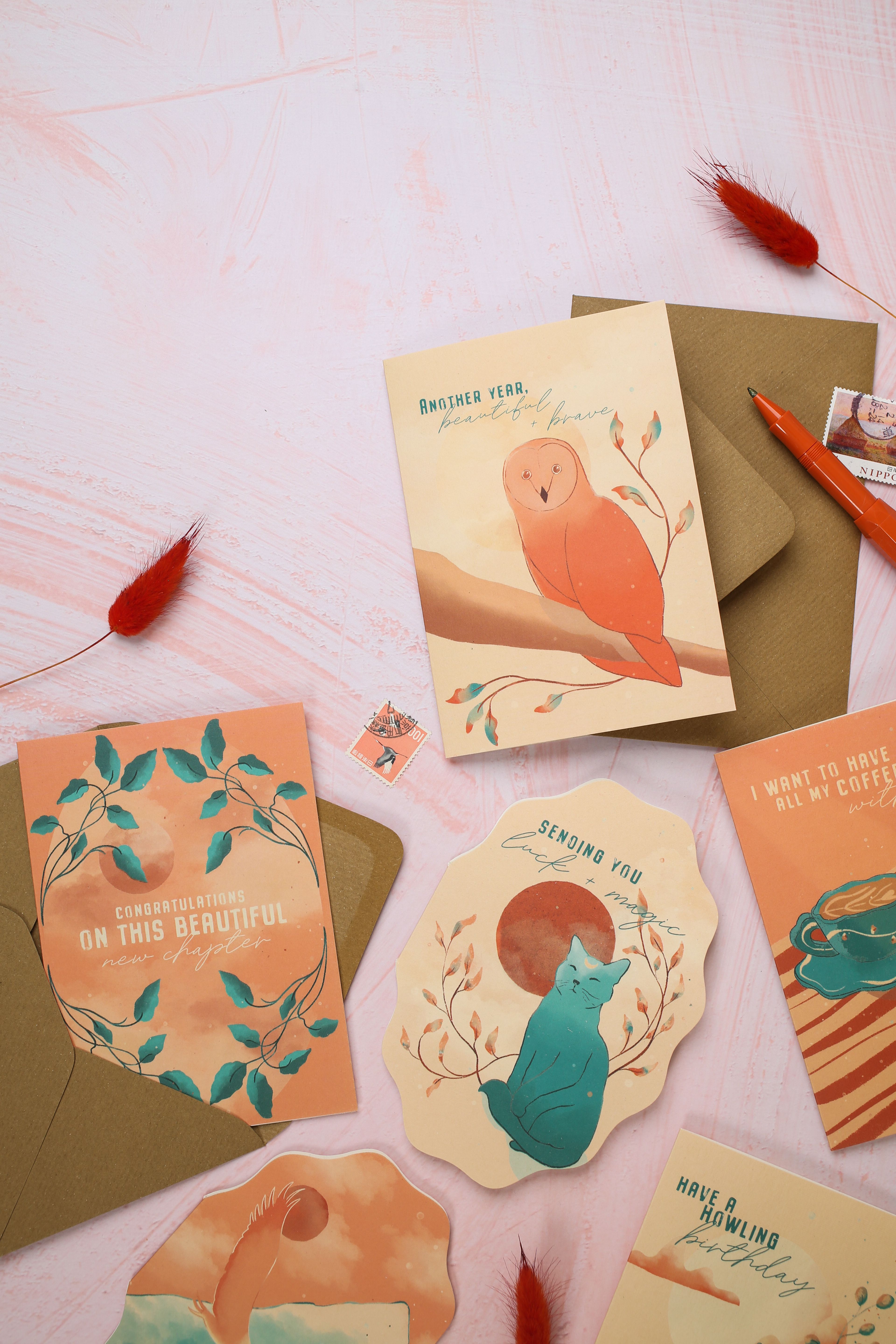 What are your brand's values?
Even in the early design phases of my brand I always knew I wanted it to be kind and inspiring. A lot of the phrases and words used in my greeting cards are uplifting and based around love/friendship. There are many encouraging phrases such as 'Go and Live your adventure' or 'There is no one like you'. I am Roxanne is a Soul Conscious collection of greeting cards. Warm and free-spirited illustrations, paired with kind words.
What is your biggest motivation?
My biggest motivation is my family and myself. I'm doing this for them as much as for myself. I want to lead the life I have carved out because I know it will encourage my daughter to go out and be who she wants to be and not what someone expects her to be.
Where did the inspiration for your product(s) come from?
In the beginning my designs were inspired by moments of calm and reflection. I launched right at the start of the pandemic (not intentionally!), so I think we all had a lot of me to reflect. The products I have launched this year are more colourful and free spirited. Lots of painterly markings, neons, playful characters and typography. All paired with encouraging words. I am inspired by colour combinations and how they make us feel.
What has been a highlight whilst creating and building your brand?
The learning curve! I love the challenge, it can be frustrating, and you can get imposter syndrome a lot, but it is so rewarding. No two days are the same and I like that. I also feel like I finally know what I want to put out design wise after years of developing my style.
What advice would you give to business owners, creators, designers and brand owners just starting out?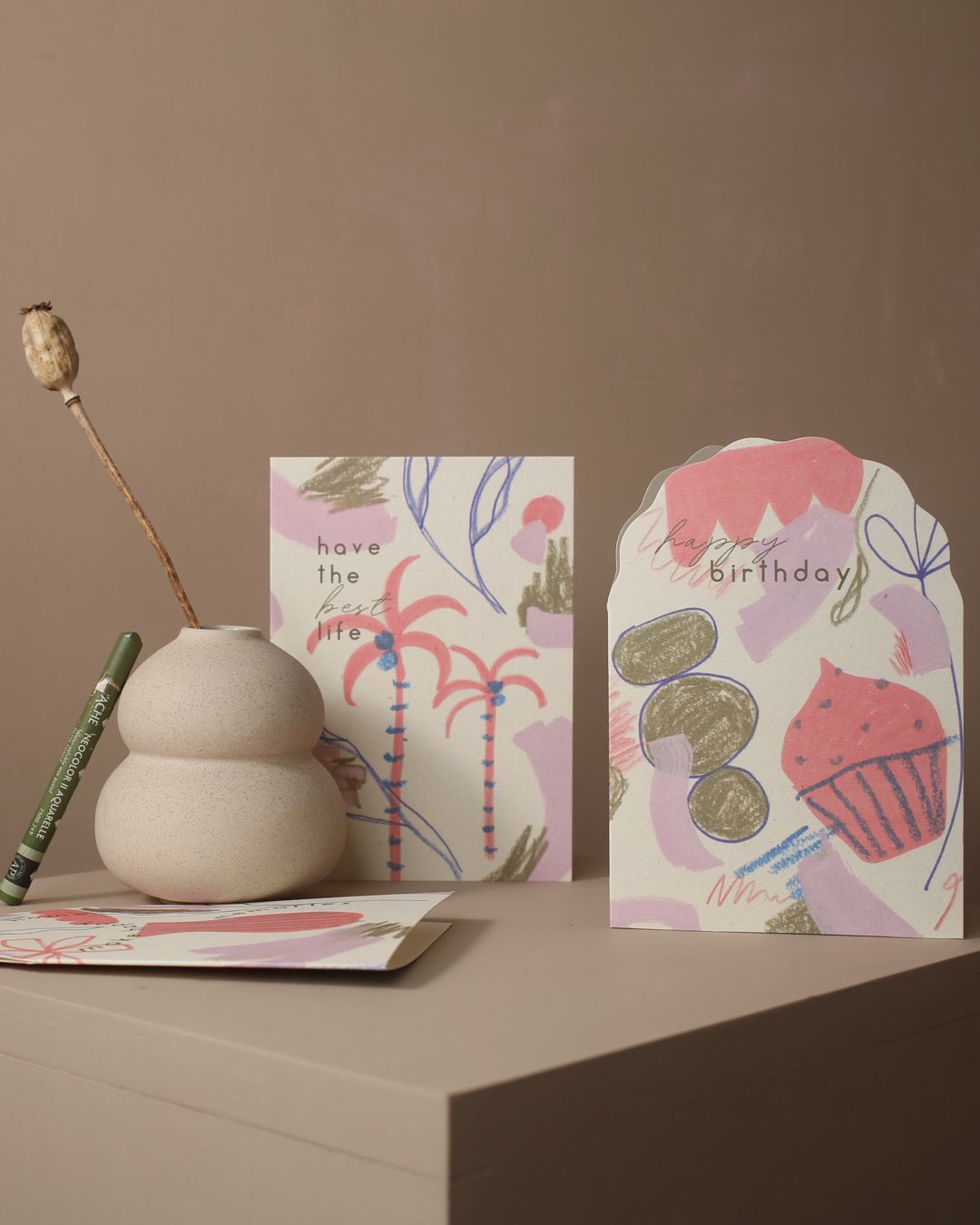 Do your research and show up! If you research everything you need to know, you will feel more prepared and equipped to handle the unexpected. Working on your own schedule can sometimes lead to procrastination so I always remind myself to show up. Show up to my desk, show up to drawing new designs, show up to design exhibitions for inspiration, show up to networking events to meet fellow creatives.
At the Autumn/Winter edition of Top Drawer, will you be launching any new collections and if so, can you give us a sneak peek?
I will be launching three new collections, more additions to my popular Neon Collection and lots of new Christmas cards.
What is your personal favourite from your new collection?
The painterly collection with the scallop die-cut arch is my fav! It was the most fun to design. Everything started as an abstract piece of artwork made with acrylics, ink, pastels and crayon. Then it was pieced together digitally to make the whole collection of 24 greeting cards.
If applicable, how do you operate your brand sustainably?
In the studio we never waste a thing. Packaging is reused and repurposed and we reach out to our suppliers to ask them to limit their plastic use when we place orders. All our greeting cards are printed on FSC GF Smith nature card stock. It is recycled and recyclable and has a lovely natural finish with tiny specks on the surface. We encourage stockists to order the cards 'naked' otherwise we are more than happy to pack them in biodegradable clear bags.