27 Jul 2023
Behind the Brand: Podium Pet Products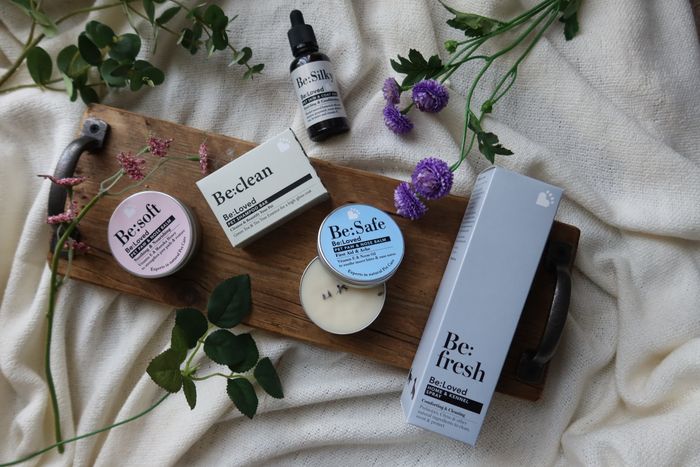 What inspired you to start your business/brand?
Podium Pet Products was founded by former World Cup Skeleton athlete Carina Evans and International Polo players Andrew Hine and Nick Evans. All GB sportsmen with a strong connection to rural life, the countryside and animals. They had a joint passion to create a world leading pet product distribution & manufacturing business, starting with a hero product from Australia called Dog Rocks, which was introduced to Carina by a family friend. Podium Pet Product's journey started with 1 distributor and 1 big box retailer in the UK market.
The company has grown significantly over the course of the last decade to include the award-winning range of Be:Loved products for pets and their parents, which was inspired by Carina's family heirloom and trusted farming remedy recipe book.
What are your brand's values?
Podium Pet Products are dedicated to you and your pet's lifestyle together, we bring to you trusted, innovative and, wherever possible, natural products. We believe that it needs to be good enough for you in order to be good enough for your pet and therefore we test all of our Be:Loved products on humans and they can be used on owners too, coining our favourite phrase 'from palm to paw'. Our principal values are genuine customer care and friction-less delivery.
What is your biggest motivation?
We asked our Co-Founder Carina: "It's difficult to separate motivation from inspiration, as the two are so interlinked. I adore to be in the mountains (skiing and Cresta Run), in the ocean (surfing) and in nature (on our farm in Dorset). In order to afford those luxuries, I need to pay the bills. You could therefore say that my inspiration (nature) is my motivation. Above all, providing a realistic, grounded and all-round upbringing and education for my children is what drives me. Then I just love bringing natural products to market and challenging norms. I tend to see solutions and work towards them in bite sized chunks."
Where did the inspiration for your product(s) come from?
Our Be:Loved range was inspired by an old farming family heirloom, a recipe book full of trusted farmhouse remedies. Our Co-Founder Carina's family created cures for their stock using nothing but the hedgerows and nature's harvest. This treasure chest of recipes was, where possible, almost entirely natural and ranging from soaps and shampoos to tend farm animals, to moisturising balms for tough hand, pad and paw calluses.
"We tried, tested and re-imagined these recipes. Each is hand blended with care and is suitable for our furry friends. Using where possible and almost entirely natural ingredients, we've created a luxurious, affordable and effective range of wellness & lifestyle care & grooming products." - Carina Evans, Co-Founder of Podium Pet Products
What has been a highlight whilst creating and building your brand?
There are SO many curve balls on a minute-by-minute basis in the day of a founder BUT the highlight is seeing a plan come to fruition as a result of risk, calculations and good decisions based on data, and thereby seeing someone else's faith in you or your products pay off. I love meeting our customers and retailers, their feedback and input is all important and their positive endorsements, interaction, faith and feedback is definitely a highlight in the building of any brand.
What advice would you give to business owners, creators, designers and brand owners just starting out?
If a door has been shut in your face, it was open to be shut, its therefore an opening so revisit with a different approach or at a different time. Be persistent but also be mentally resilient. Ensure that your HR procedures are 100% watertight as well and that your foundations in everything you do are solid. Ace, agile and integrated systems and software make life a whole lot easier!
At the edition of Top Drawer, will you be launching any new collections and if so, can you give us a sneak peek?
We plan to launch our Shelf Ready Assorted Balms which include 18 pet paw & nose balms per SRP. There are 6x BeSafe, 6x BeSoft and 6x BeSunsafe. All beautifully packed in a branded shelf ready display box.
Not only this, but we have some 250g versions of our current, smaller balms which we will be bringing with us. Perfectly sized for pets' paws to apply directly from the tin!
Can you tell we love our balms?
What is your personal favourite from your new collection?
The balms – they are amazing as body and hand cream. Although, if we can add another, we would say it's the fur oil. It's like beard oil but for dogs. It smells divine and is also amazing on one's cuticles!
How do you operate your brand sustainably?
Our products are where possible almost entirely natural and using sustainably sourced ingredients. We celebrate and harness the power of nature for our pets and their parents. The products in our Be:Loved brand are handmade with love in the UK, using less packaging, and we are proud to say that we are 90% plastic free as a result of this.
Podium Pet Products works with suppliers that align with our mission statement; each has aims to achieve carbon neutrality, avoid all unnecessary plastics, and are committed to ethical trading. Before building a new relationship, we carefully research and get to know the people behind the company. Many of our suppliers have been established for years and continue to stay within the family where they first began. Over our fifteen years working in the pet industry, we have seen these companies grow with us, but staying true to their origins much like ourselves.
We also use our platform to promote sustainable living and write blog posts including tips on how to respect the environment on walks and the responsible cleanup of dog poo.