14 Dec 2022
Behind The Brand: Pivot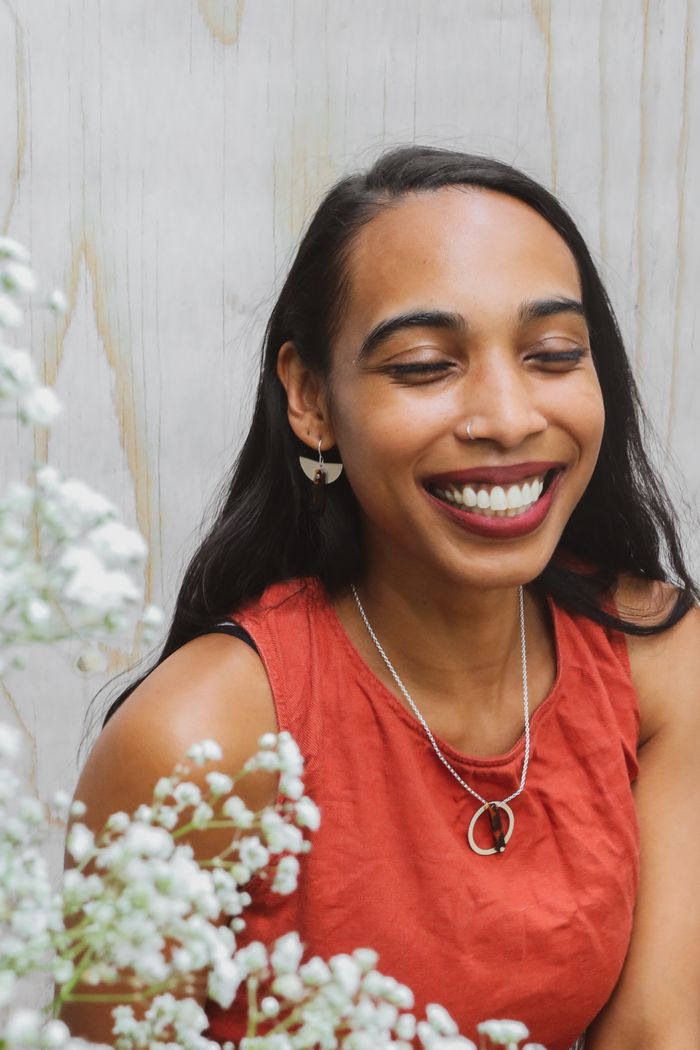 What inspired you to start your business/brand?
The idea for Pivot emerged while I was working as a progression and support worker at a North London hostel, working under the Head of Education and Training. I was working with people experiencing homelessness who were really struggling to get out of the hostel to access work, and therefore move out of homelessness into independent living. With a background in design (I trained as an architect) and a love of jewellery making, I had a lightbulb moment about 3 months into the job, where I thought "if residents find it difficult to go out to work, is there a way that work can be taken to them?" The genesis of Pivot lay in understanding the constraints faced by people living in these very difficult situations, flipping the problem on its head and finding out where the opportunities lay.
As our business has developed, our growth has focussed on creating more employment opportunities for programme graduates within our organisation, as well as creating award-winning, ethical, beautiful and high quality jewellery. We work with residents living in hostels for 12-weeks where we train them how to design, make and sell jewellery whilst providing coaching and financial support, after which we aim to offer them permanent jobs within our organisation.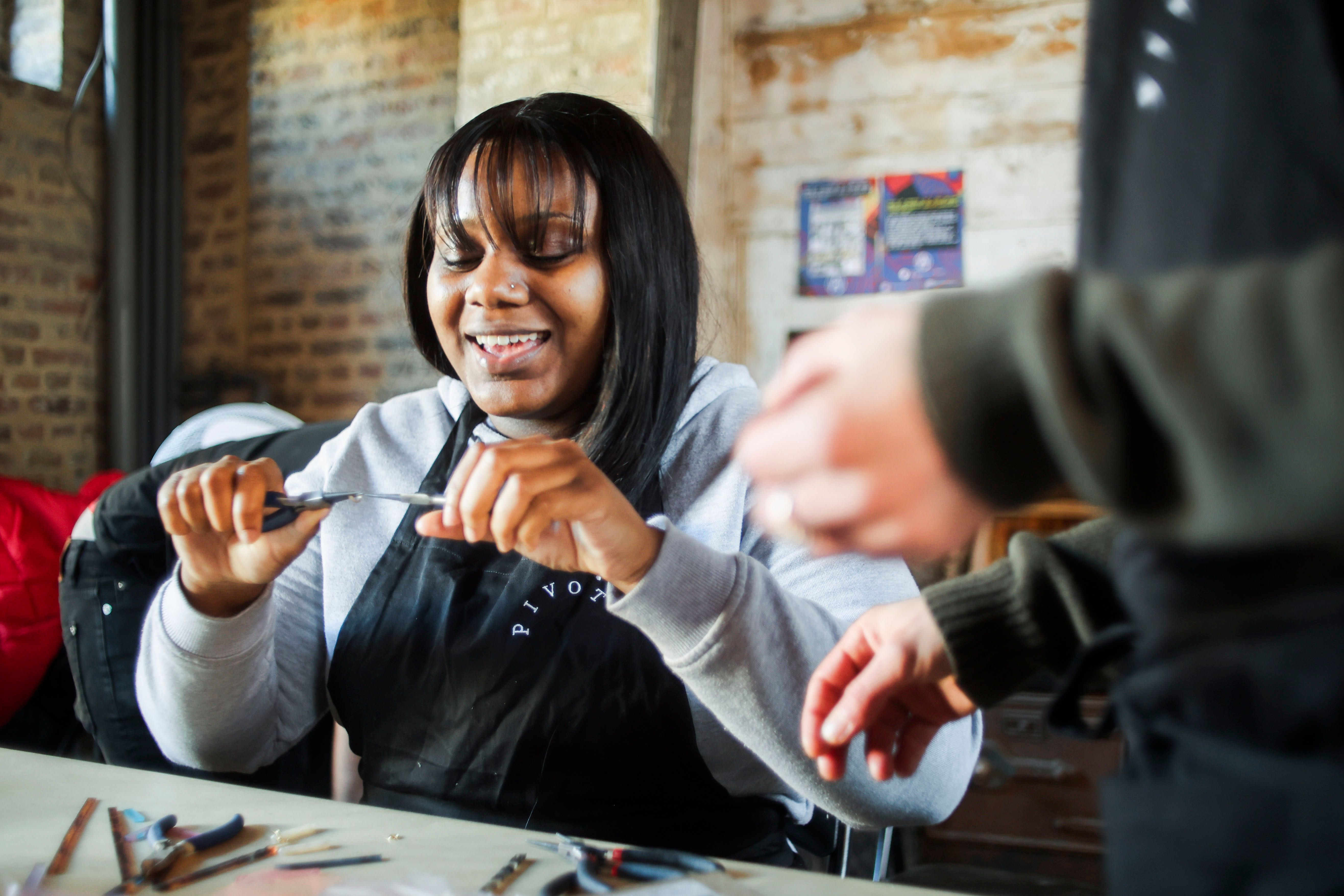 We started piloting in November 2019, and launched on 3rd Feb 2020, 49 days before the first pandemic lockdown. It's been quite a wild three years for us as an organisation.

What are your brand's values?
We are an aspirational brand that puts transparency at the core of what we do. As a social enterprise we put people, planet and profit on an equal footing, and although we focus on being a commercially successful organisation, we are equally as invested in our makers as well as trying to be sustainable as possible in the materials we use and the way we make our jewellery. It's our ambition that when people buy our jewellery they appreciate where it has come from, who has made it and the difference that their purchase is making. It is really important to us that our jewellery is high quality, but that it is also affordable and meaningful, especially within the growing ethical and sustainable market.
What is your biggest motivation?
When I see one of our makers taking a basic piece of metal and turning it into a beautiful piece of jewellery that someone wants to buy, and the joy, self-confidence and empowerment that it gives them, it reminds me why I started Pivot. There is no-one yet who we've worked with (the number of participants on our programmes is almost at 150 people across 15 homelessness services), that cannot learn how to make our jewellery and it is a greatly satisfying thing to see. There is an innate power in creativity and productivity that empowers people to make positive changes to their situations, no matter who they are or where they have come from: making is truly transformative.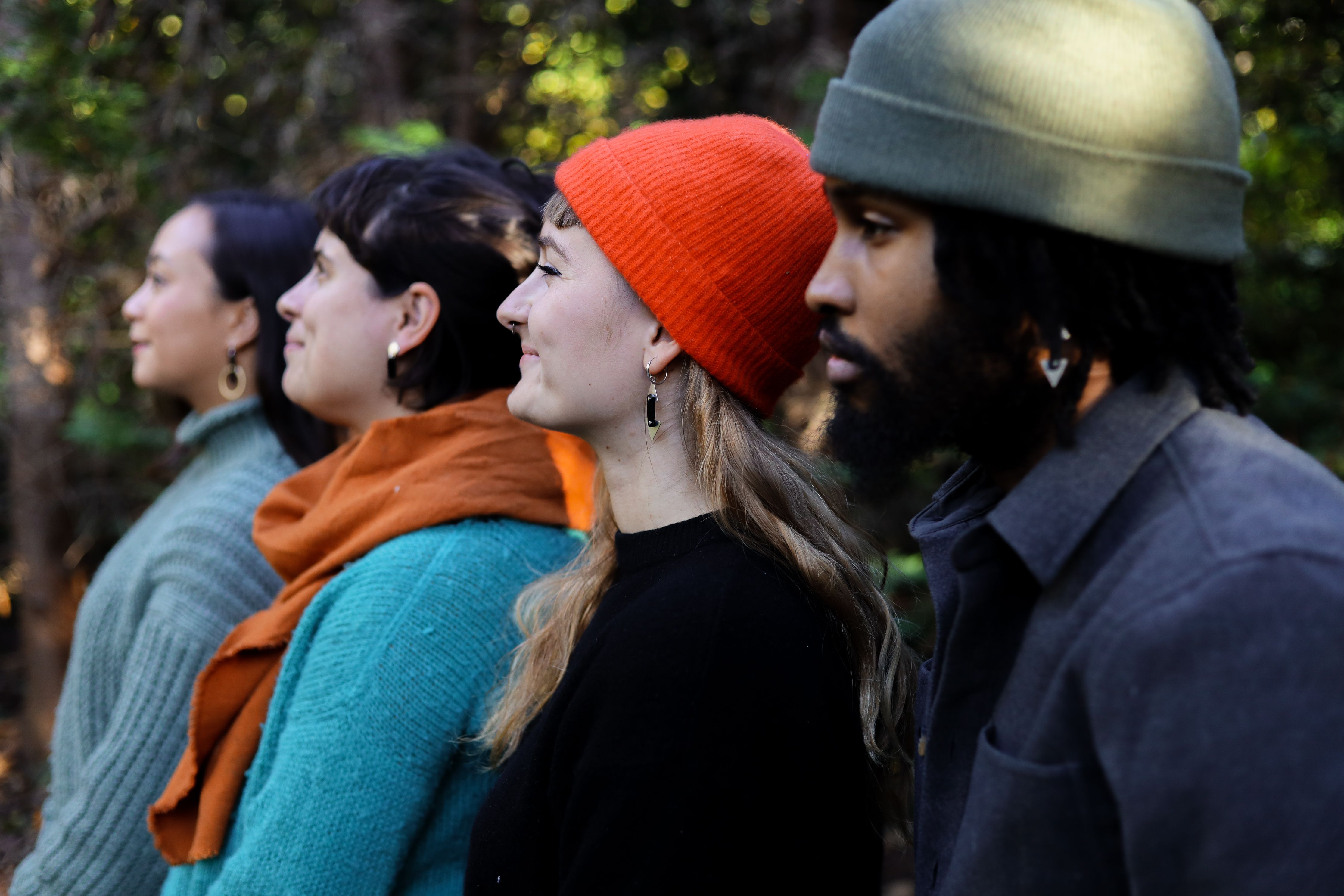 Where did the inspiration for your product(s) come from?
Everything in our business, even down to the designs of the jewellery are focused on the people making it. A major constraint of making products in shelters is spatial. You can't use any heavy machinery, and you certainly cannot use open flame, so all the jewellery needed to be made using simple construction techniques and without fire. It's also really important that the techniques of our manufacturing method are not overly complicated to learn. Our participants need to pick up skills fairly quickly so that they don't lose motivation and they continue to engage. You can see in our collections that some of our jewellery is put together with rivets (tiny nail-like things that you hammer to hold the jewellery together), one of the ways we connect our jewellery together so we don't have to use fire. These rivets are also why we are called Pivot, because where the metal is attached, it can also turn: as well as pivoting lives, we also create pivoting jewellery!
What has been a highlight whilst creating and building your brand?
We incorporated just 49 days before the first UK lockdown, and despite it being a tough few years to start a business, we've had amazing support from partners and customers which has allowed us to flourish. I love telling people about what we do, and I personally get so much joy from doing it. To start the year exhibiting at Top Drawer definitely has to be up there as a highlight!
What advice would you give to business owners, creators, designers and brand owners just starting out?
Embrace the high's and low's! Yes, you will have brilliant months of sales, yes you will get opportunities you'd never have dreamt of, but you will also face really difficult decisions, and terrifying cash flows, and that is all part of the journey. It has certainly not been plain sailing for us, but we are optimistic for the year ahead.
At the Spring/Summer edition of Top Drawer, will you be launching any new collections and if so, can you give us a sneak peek?
We'll be showcasing our classic collection of brass and acetate but with a particular focus on our new silver and acetate collection. We use 100% recycled silver, all sourced from the UK, as well as acetate donated to us from spectacle maker, Cubitts. This acetate is leftover material from the spectacle making process which would otherwise go to landfill. We slice it, polish it, make holes in it and turn it into beautiful jewellery.
What is your personal favourite from your new collection?
I love our new celestial collection, combining jet black acetate with 100% recycled sterling silver. The two contrast beautifully together, both in texture and colour. The jewellery is really geometrical and we've used rivets in a number of the pieces. My favourite out of all of them is "element" which has the symbol of female empowerment incorporated, and of course it pivots!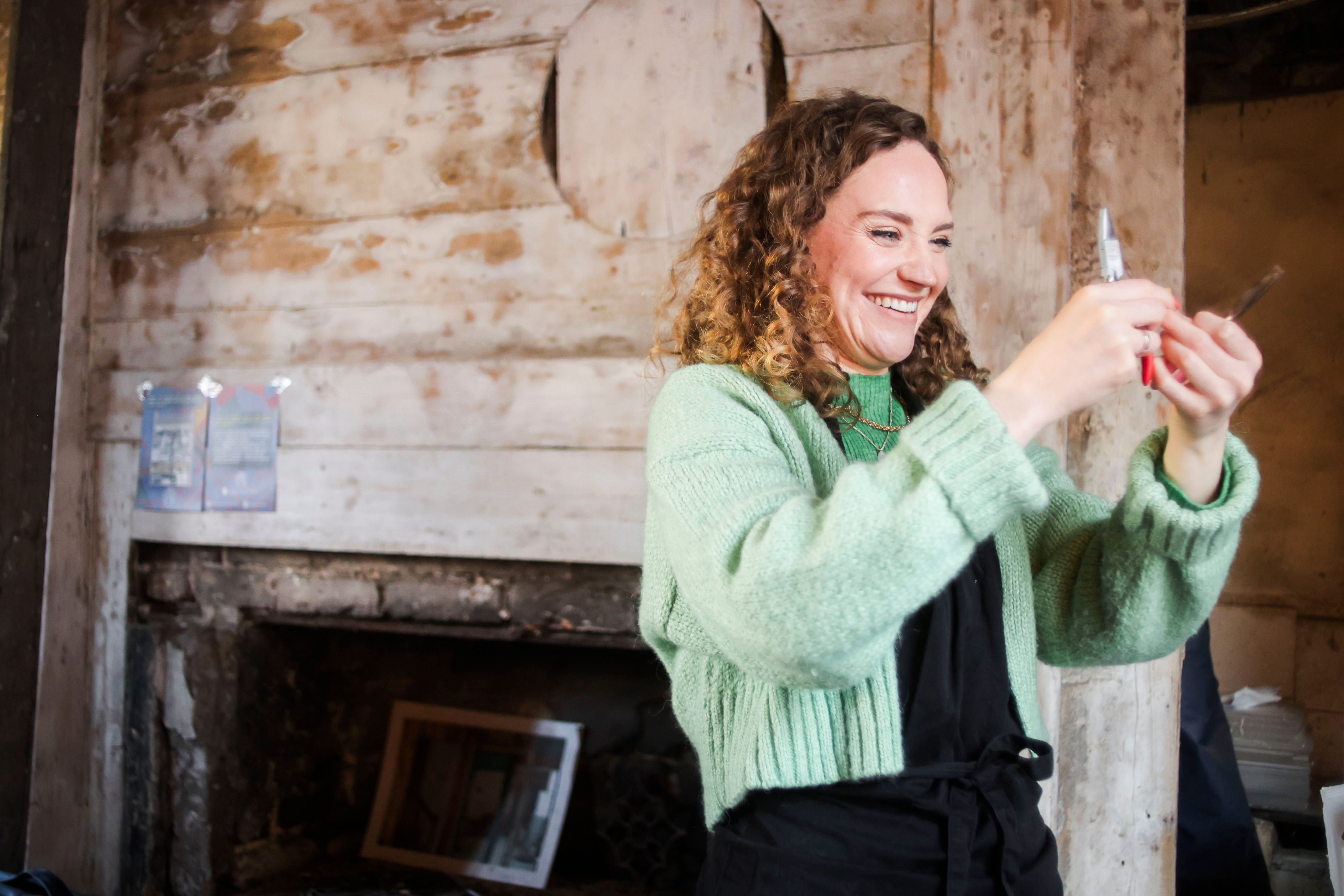 How do you operate your brand sustainably?
We pride ourselves in being a sustainable business. We do this through employment: from being a London Living Wage employer and recruiting graduates from our programmes. We do this through sourcing good materials: in both our jewellery manufacture and our packaging. We do this through our partners: using a fulfilment centre which supports people with disabilities and autism and working with our stockists who are choosing to work with brands like ours. Where they can, all businesses should be operating in a sustainable way and with so many alternatives to cheap labour and materials, there is no excuse not to.
Visit Pivot at stand 109 in the Fashion sector when Top Drawer opens on the 15th January 2023.