11 Aug 2022
Behind the Brand | Ease London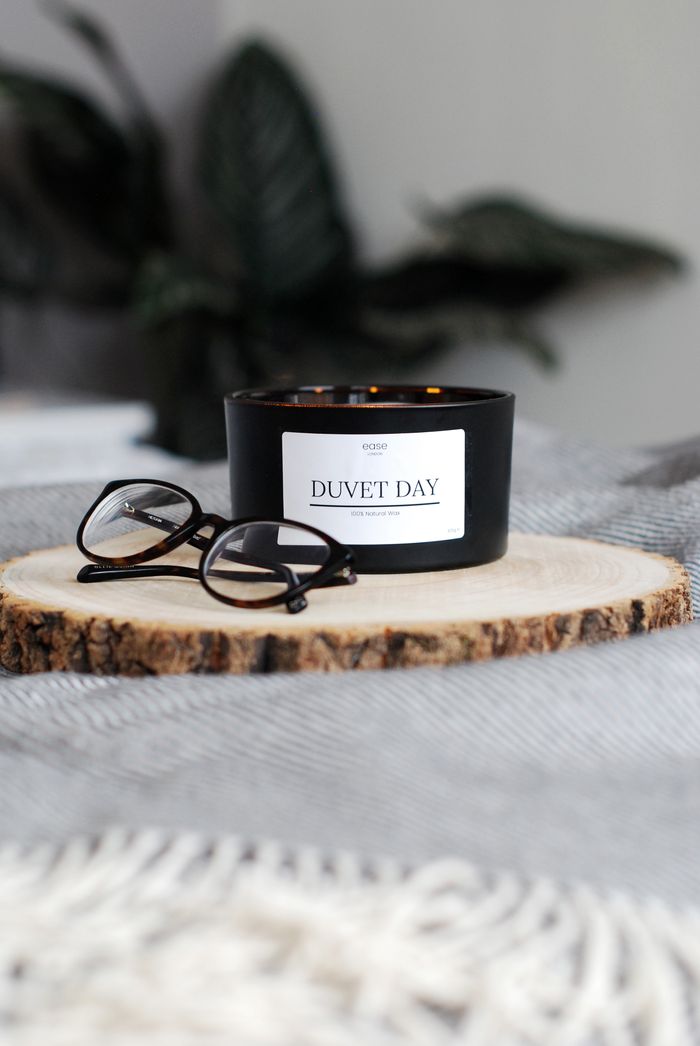 Tell us about you and your brand, how long has your brand been around, is this your first Top Drawer?
I launched Ease London in November 2020 when I spotted a gap in the market for an eco-conscious yet stylish home fragrance range. Many of the big names (including luxury brands) use a blended paraffin wax, which is a derivative of crude oil and has been considered by some to be a carcinogen. Remember that beautiful (and expensive) candle you bought which ended up with black soot all around the edge? That candle most likely contained paraffin. Environmentally conscious consumers want an alternative. This was my light bulb moment! Realising this gap in the market, I turned my furlough experience into a positive one and set about building my brand. Ease London is a cruelty free and eco-conscious home fragrance range catering to the modern consumer. I only use 100% natural wax (a bespoke blend of coconut, rapeseed and soy) and all of my products are phthalate and paraben free. I'm also currently awaiting vegan certification from The Vegan Society. If you haven't tried a wooden wick candle yet, you're in for a treat! This is my first Top Drawer and I'm super excited to meet some potential new buyers and grow the wholesale arm of my business and hopefully spread ease further afield!
How did you start your brand?
Once I discovered the majority of candles on the market contained paraffin, I tried looking for eco alternatives but didn't love their aesthetic or 'look and feel' of the brand. I realised there was a gap in the market for a range which was not only eco but also stylish and would suit a wide range of interiors. I was obsessed with wooden wick candles and their gorgeous crackle but again, felt there was only really one well-known wooden wick brand (an American corporate) who aren't known for their eco credentials.
I spent months and months researching, reading and testing until I was finally ready to launch ease. Launching from my rented one bed flat, I couldn't believe it when the first batch sold out within hours. Fast forward to today; I have moved to a bigger space, I'm juggling my full-time job and working all hours to make each candle. I have always been incredibly ambitious, resilient, and determined so I'm committed to driving my brand forward and can't wait to take the business to the next level.
I really am a 'one woman band' and do absolutely everything myself from pouring and packing the candles to social media, marketing and finance. I'm lucky to have a very supportive partner and a close-knit group of friends and family who have been cheering me on from the side lines since the beginning.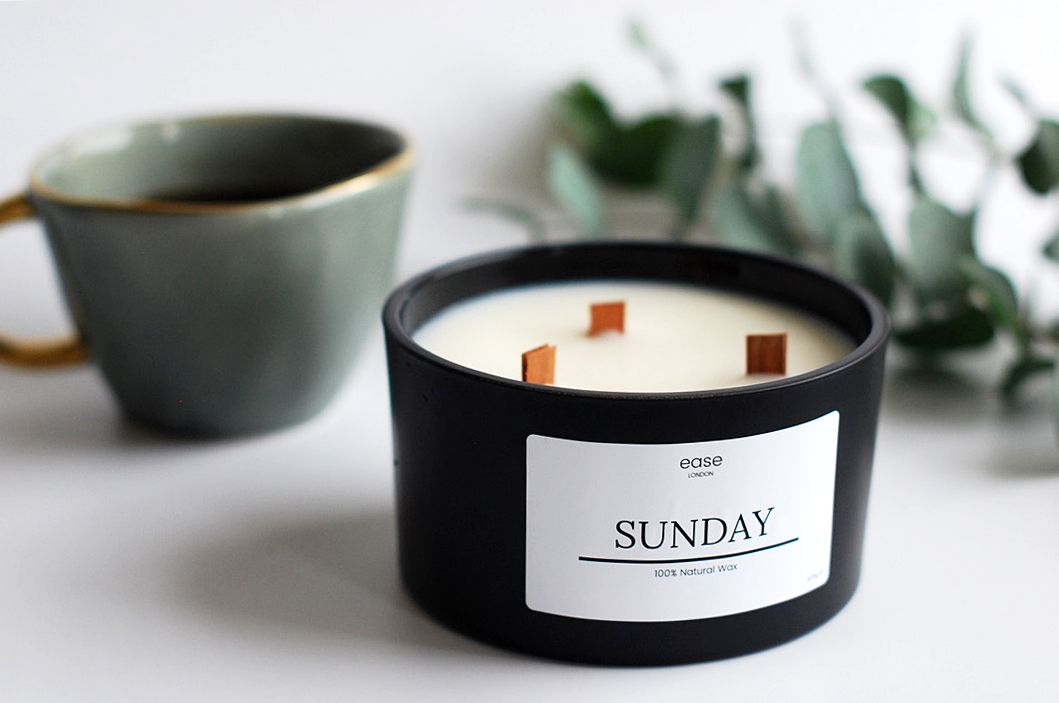 What has been your biggest highlight whilst creating and building your brand? Why is it you love what you do?
I feel slightly overwhelmed when I think of all the messages, emails and reviews I've received from complete strangers. Your friends and family will always tell you they love your candles but it's another thing when strangers continue to buy from you time and time again and tell all their friends about you. I will always remember one customer who came to collect his order; him and his wife had just moved into their new home and they'd spent hundreds of pounds on 3 wick candles. Before he left, he said "We're obsessed with your candles. My wife used to work for Jo Malone and she thinks they're amazing and even better!" … I was smiling for weeks afterwards! I have a number of similar 5-star reviews on Trustpilot – one lovely customer pleaded for me to never stop making candles!
My biggest highlight however has to be having been approached by larger brands such as Duck & Dry and Saint Espresso to work on bespoke collaborations. I now have stockists across USA and have sold over 1000 units.
Knowing what you do now, what advice would you give to yourself when you were first starting out?
I really struggled with how saturated the home fragrance market can be and made the mistake of comparing my brand to others in the early days. However, what I've come to realise is that there is space for us all. It's a saturated market because the vast majority of people love candles and will keep buying them time and time again. I've really developed some key USPs which do differentiate ease from other brands and my local customer base and repeat business rate demonstrates I have a great product I should be proud of. I try and remind myself that Rome wasn't built in a day and it's better to keep growing your loyal community slowly and steadily rather than growing too quickly and crashing and burning!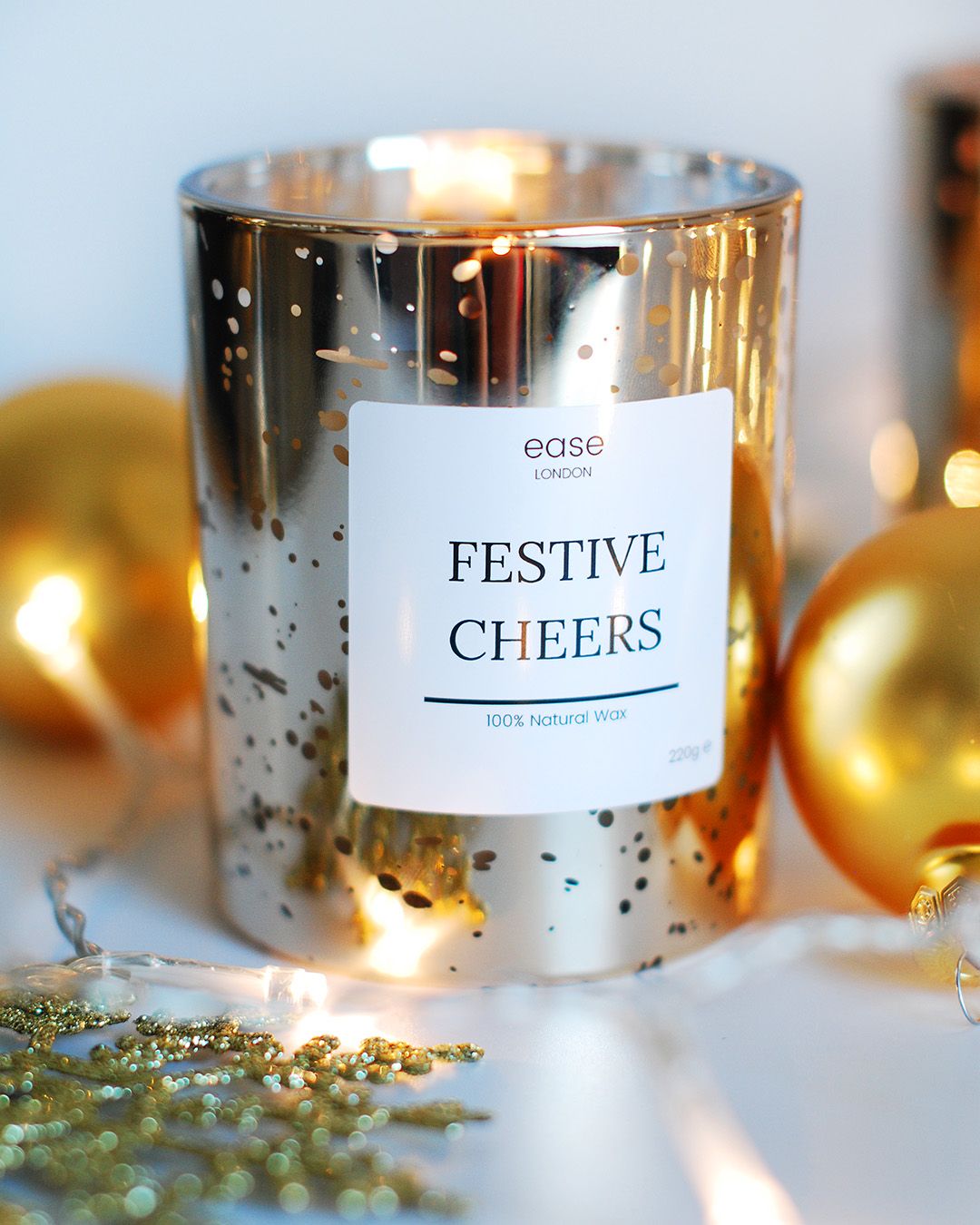 What can you tell us about your new collections/ranges that you'll be launching at Top Drawer?
I am launching a new fragrance this year as part of the limited-edition Christmas range. Joining 'Festive Cheers' and 'We Three Kings' will be 'Christmas Morning'. It reminds me of running down the stairs as a child in your PJs to find the house filled with the beautiful scent of pine. This year I'm also launching the Christmas range in an even larger size – a whopping 640g which is three times the size of the one wick candle. They will be such a statement piece and will look beautiful in your home during the festive season.
Do you have any personal favourites from your new collection?
My favourite fragrance from the festive range is definitely 'We Three Kings' and I'm very much of the opinion you could burn it all year round! Frankincense is combined with vetiver, amber, myrrh and cedarwood to create a beautiful, yet subtle fragrance.