04 Jan 2023
Behind The Brand: Contour Chocolate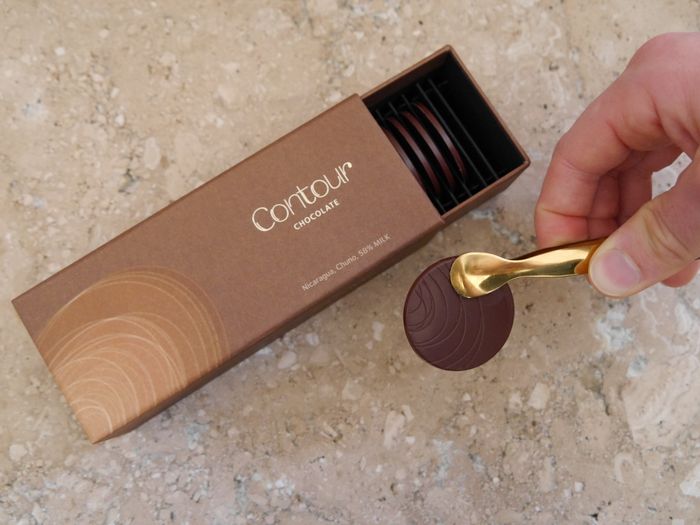 How did you find Top Drawer S/S23?
Top Drawer S/S was well laid out with high quality stands and plenty of space to talk to potential customers. The highlight for me was being able to meet potential buyers and talk about my brand.
What inspired you to start your business/brand?
Having Left school after GCSE's I spent three years at catering college with my third year specialising in pastry and bakery. I learnt to work with chocolate creating filled chocolates, truffles and decorations, I also had the opportunity to compete in a chocolate easter egg competition, this is where I discovered my passion for chocolate and realised this is a career I wanted to pursue. After finishing college, I started working as a chocolatier in London. I was probably only there for a few months before realising working for others wasn't for me and I wanted to have freedom to create products of my own.
It was working as a chocolatier we worked with a variety of chocolate brands and I thought to myself I want to be started with ingredients in their most basic form and create from there, to have full control of the process.

What are your brand's values?
The goal is to create an experience that makes you feel special using carefully selected sustainable ingredients to create the best flavour and texture chocolate. I spent a long time researching my ingredients to make sure I was using the best and was produced sustainably. Where possible I buy direct from producers to support them and connect with them.

What is your biggest motivation?
The opportunity to grow the business and widen my product offering by introducing new flavours and textures to my chocolate disc selection. This growth would also provide me with the chance to branch out and produce limited edition batches working with smaller cocoa farmers from around the world.

Where did the inspiration for your product(s) come from?
My inspiration came whilst working as a chocolatier. I wanted to use flavours that can be used in filled chocolates and create solid chocolate with a natural taste by using ingredients in their most natural form, so no flavoured oils natural or artificial. I also wanted to incorporate the experience you get when opening a box of luxury filled chocolates. It didn't seem right that that just as much if not more work goes into creating bean-to-bar chocolate just for it to turned into a bar. I felt it deserved a luxury experience.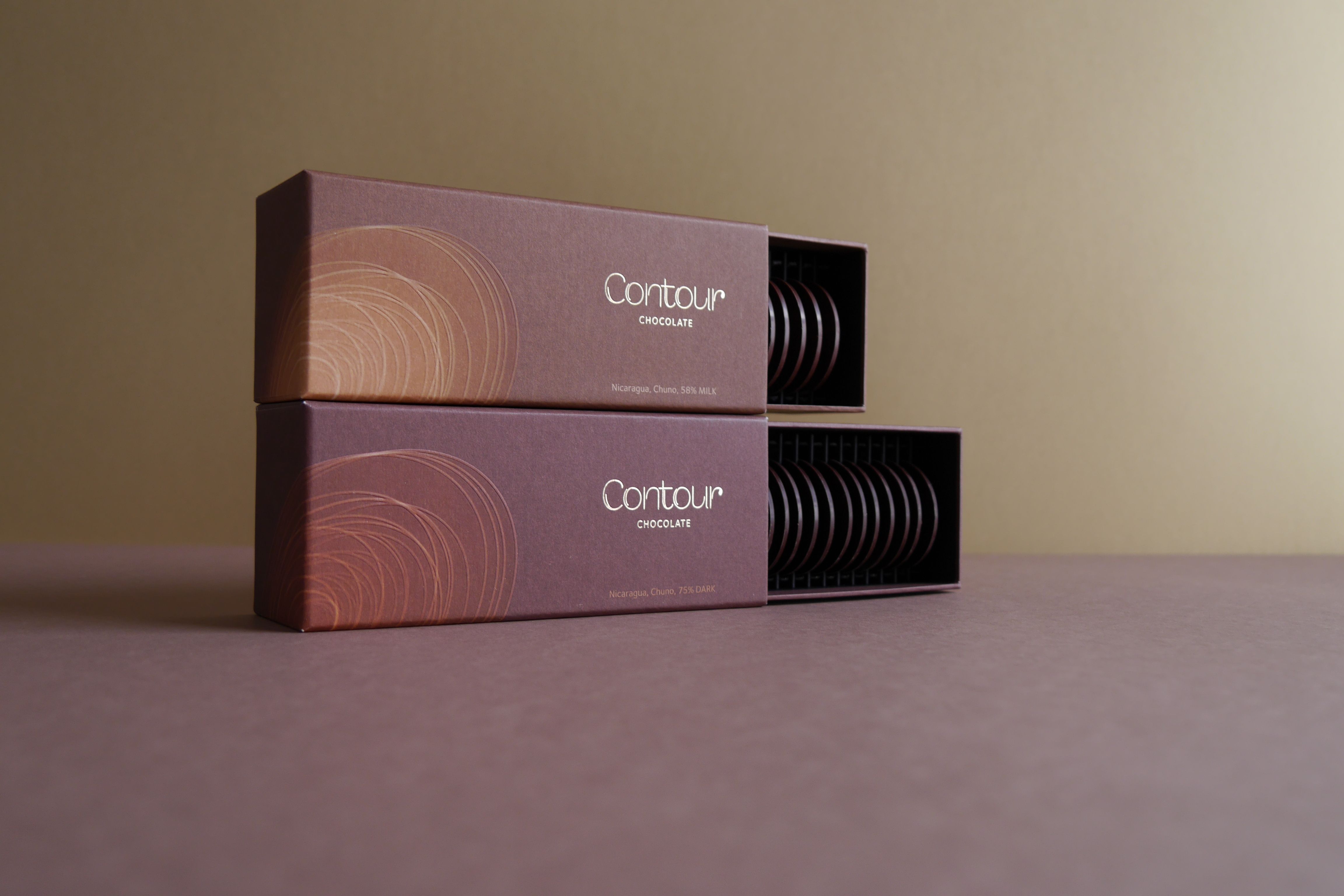 What has been a highlight whilst creating and building your brand?
So far it has been finalising my recipes as I spent years developing them, but also my packaging which I had help from a couple of designers which really helped finalise my brand image.

What advice would you give to business owners, creators, designers and brand owners just starting out?
Make sure the product is a representation of yourself and that you like it. Yes, other people need to like it but if you are happy then any negative comments won't affect you and make you question your decisions.

At the Spring/Summer edition of Top Drawer, will you be launching any new collections and if so, can you give us a sneak peek?
I have been offering a selection of my flavours as hot chocolate for high end coffee shops around London, I hope to offer a retail ready version in 2023.

What is your personal favourite from your new collection?
My personal favourite does change but the salted hazelnut dark chocolate is always a go to for me.

How do you operate your brand sustainably?
My main ingredient is cocoa beans which I buy from a company based in Nicaragua where they support 1000's of small farmers providing farmers with training and technical support along the way. They collect beans in their wet form but pay for the dry bean equivalent as well as paying the New York stock exchange price + 25% Once harvested. Once Ingemann collects all the beans they carry out the fermentation and drying process in a centralised location to ensure a consistent, quality product each time.
Another key aspect of sustainability is that my packaging is easily recyclable or can be re used for future gifts (Macarons make a great fit if you want to re-use the box)
Visit Contour Chocolate at the show at their stand FED04