15 May 2020
Advice From The Experts: Planning for a successful reopening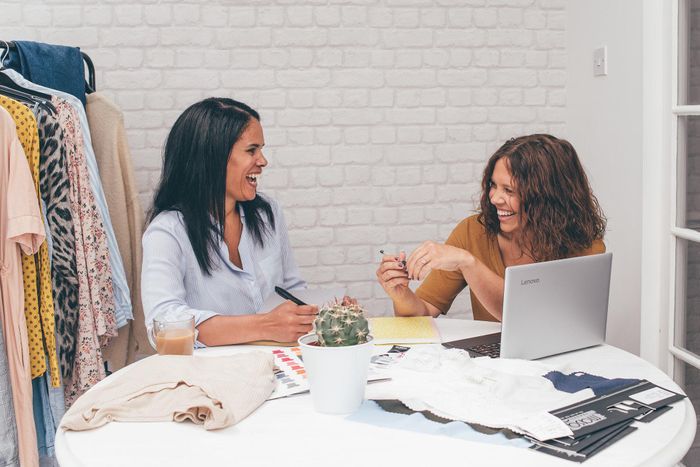 As we transition into the next phase and look towards shops reopening, it's never been more important to plan. Fashion Brand Consultant, Elizabeth Stiles, shares her advice on things you could be doing right now.
When sales slow down it's easy to go into panic mode and start doing flash sales, but this isn't necessarily beneficial for the long term business strategy.
Obviously during a time like this, you need to show up for your audience, but it could also be the perfect reason to do those things which you never usually have time for.As
This initial shock factor will die down and having a future proofing mentality will see you through these tough few months.
Brainstorm how to move on your bestsellers
80% of your sales tend to come from just 20% of your stock so focus your time and energy here.
Dissect what it is your customer loves about these bestselling items and get creative with where to find new inspiration.
If you usually head straight to Pinterest then why not try Tumblr or Depop instead?
Take an accurate inventory check
If your stock is accessible, this is a really valuable way to spend your time and will make things clearer once sales pick up again.
Knowing how much stock you have in your business is a key figure to bear in mind at all times but sales and returns can make it hard to keep track of on a regular basis.
A client of mine recently did a stock check and realised they actually had more stock than they thought and refocused their efforts towards marketing rather than buying.
Online focus groups with your top customers
This would have to be dealt with sensitively when reaching out, but if you're unsure what your audience want from you then why not ask them?
Do they want normality or do they want extra compassion? Do they want the facts or light-hearted humour?
If a focus group feels too formal then a simple insta story poll could work just as well – there will a lot more active users over the coming weeks while people are at home.
Knowing your audience's expectations of you at this time will help your team make the right decisions confidently.
Planning your content
Some brands I work with feel like they've lost touch with what their brand stands for; in a time like this it's important to reconnect with your purpose in order to show up authentically.
Take some time to urgently check your pre-prepared content (including any influencer work) to ensure you've curated it responsibly.
After asking your audience what they want to see from you, plan some curated timely content for them to enjoy.
Break up sales posts with valuable content so that it doesn't feel too heavy on selling.
Reach out to publications
There's no doubt that the press are busy at the moment but if you feel like you can contribute something of value then make a pitch.
LinkedIn is a really underrated platform to connect with journalists & could open your brand up to a new audience.
Make sure you include a short bio, high res photo & link to your website to avoid any unnecessary back and forth.
Lastly remember to turn on Google Alerts for your name and business to monitor anyone mentioning you!
If you'd like to discuss your brand strategy with me during this time then please get in touch – my email is hi@elizabethstiles.co.uk