12 Aug 2015
5 essential tips for local PR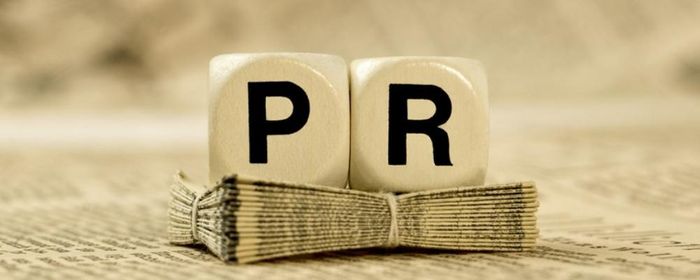 PR is often associated with big companies, but it is as relevant to small business owners who need to ensure that their brand remains visible and recognisable within their region. Local PR follows the same rules as big PR campaigns, but it often requires more focus on impactful and smart ideas as resources are limited. Here is our short guide on how small retailers can make an impact.
1. Build personal relationships
PR stands for public relations, so essentially this is about building long-term relationships. It means you need to spend some time on networking with peers, journalists and local influencers. Even after a hard working day in the shop it's worth taking the time to visit events like relevant local Meetup groups or charities or the Chamber of Commerce. Here you have the potential to meet brand ambassadors, ie. people who will spread your marketing message.
This of course is also important when it comes to local journalists. Make sure you invite them personally to any events you might run at your shop. And if they come, be an excellent host, which by the way should also include a little gift.
2. Be there at local events
Many communities have regular events, like fairs, street parties or fun runs. This is a great opportunity to increase visibility of your brand. Put up a stall or run a workshop or give away some freebies. This way you will meet local people and get them love your brand. This often more effective than just paying to get your logo on a banner or flyer. Remember PR is about building personal relationships.
3. Be serious about social media
It's the 21st century, which means social media is not an option. It should be one of your main PR channels. Make sure you post regularly whether it's about offers or new product arrivals or just about trivial things like the weather. However, always choose an angle that is relevant to your business. To save time use what experts call a social media client application rather than the real thing. Tools like Buffer or Hootsuite let you schedule post in advance on multiple accounts, so you don't have think about it during the day.
4. Host events in your shop
Relationships start with giving. Give something back to your community by hosting useful events that are relevant to your shop. So if you have a craft shop, you could run monthly pottery classes – maybe for kids if your target audience is young families. And this is a crucial point. Think about your target customers and stage an event that appeals to them.
5. Follow the news agenda
This is important for social media as well as traditional media like local newspapers. Especially journalists want to talk about something that is already on their agenda. Maybe it's the regeneration of the high street or maybe it's a broader issue like healthy meals for kids. Keep you ears pricked for any story on local and national level that could be relevant to your business. This is an opportunity for you to be part o a conversation that people are already having.