17 Aug 2023
4 Proven Strategies to Amplify Your Buying Power for 2023/2024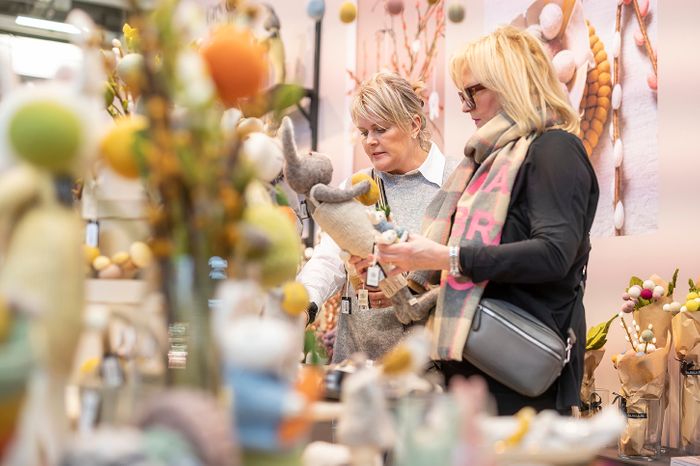 As a retailer, boutique owner, or buyer, success in 2023/2024 lies in your ability to source distinctive products that enthrall customers. How do you stay ahead in the ever-shifting retail landscape? The answer: strategic planning and seizing the right opportunities. This guide unveils four transformative strategies: attending Top Drawer, participating in informative seminars, discovering one-of-a-kind products, and networking with industry peers. Set your business on a trajectory towards prominence and position yourself as a leading player in the market. Top Drawer awaits you!
Four Strategies to Boost Your Buying Power into 2023/2024: A Guide for Visitors

As a store, you know that your success lies in sourcing unique products that captivate customers and set you apart from the competition. As we gear up for 2023 and 2024, it's crucial to keep your business at the forefront of the retail industry's ever-changing trends. Here are four strategies to ensure you maximise your buying power and attract your ideal customers in the coming years:

1. Attend Top Drawer

Kick-start your journey to success by attending high-profile trade shows, like Top Drawer. This event, on 10-12 September 2023 at Olympia London, is not merely a retail tradeshow. It's a vibrant marketplace where you can discover, trade, and learn from both emerging and established brands across the lifestyle industry.

Top Drawer is the UK's premium design-led show, offering you access to over 750 exhibitors showcasing their unique designs. The show is an ideal platform to connect with brands and source trendsetting products that appeal to your customer base. Securing your badge for Top Drawer not only exposes you to a diverse range of products but also offers high potential for you to find your next top-sellers.

2. Participate in Seminar Sessions

At Top Drawer, you can take part in insightful seminar sessions. These sessions are designed to keep you up-to-date with industry trends, offering you practical knowledge and insights to help your business thrive. By attending these seminars, you not only stay ahead of the curve but also gain valuable insights that can shape your buying decisions.

3. Discover Unique Products

Top Drawer is more than a buying platform; it's a treasure trove of unique, design-led products. From independent creators to well-known industry brands, there's no shortage of inspirational finds. At Top Drawer, you'll discover unique products that cater to current and future consumer preferences, ensuring that your offerings remain fresh and appealing to your customers.

4. Network with Industry Peers

Top Drawer offers you a prime opportunity to network with industry peers. Networking provides a chance to build relationships, share ideas, learn from others' experiences, and potentially identify collaborative opportunities. You'll be part of a community of industry professionals who share a common interest in design-led products.

Your attendance at Top Drawer, active participation in seminars, discovery of unique products, and networking are the keys to enhancing your buying power in 2023/2024. Grab your badge and join us this September at Olympia London. Prepare to be inspired, make lasting connections, and discover the trends that will shape your business in the years to come.